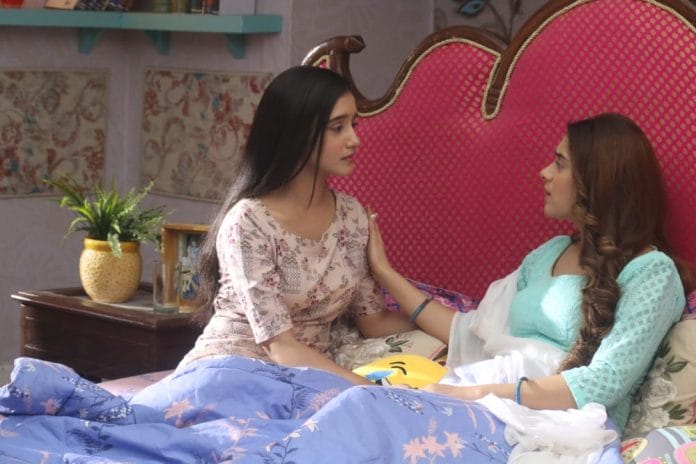 Woh To Hai Albelaa Upcoming Story, Latest Gossip , Future Story, Latest News and Upcoming Twist on tellyexpress.com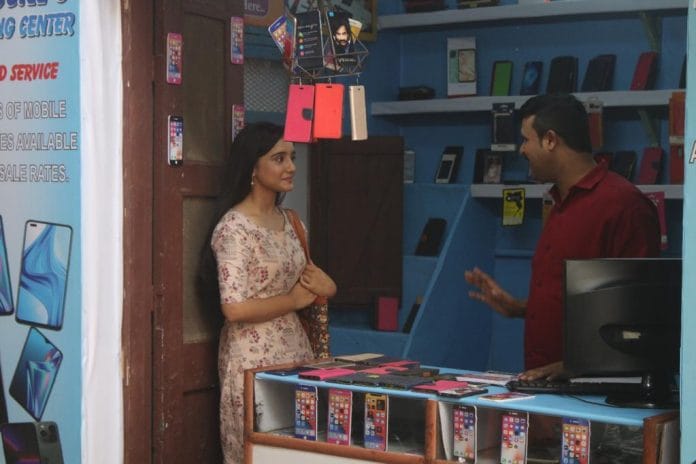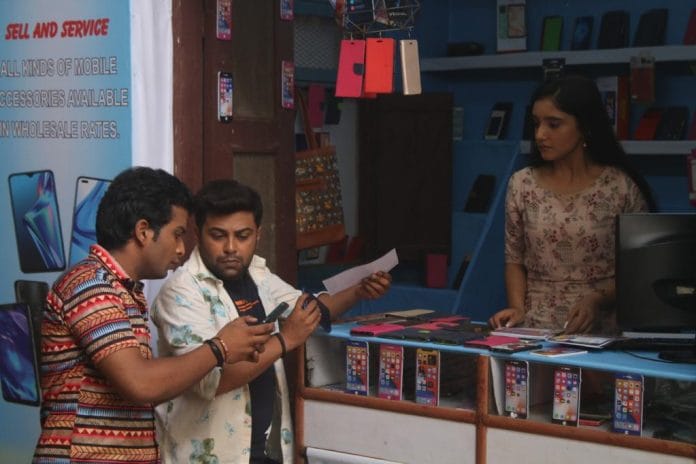 The Wednesday episode of Rajan Shahi's "Woh Toh Hai Albelaa" started with Kanha taking away Sayuri's phone and asking her to take rest. He was worried that seeing their video she might get more upset and thus decided to take it away. He asks Rashmi to not give the phone to Sayuri and also keep an eye on her. He gives Priya his ATM card but she refuses to take it. He tells her that he is always there for her family and Sayuri and asks her to not hesitate in calling them for any help. Priya thanks Kanha and hugs him.
Rashmi takes a glass of juice for Sayuri. Sayuri tells her that things are going to get worse now. Rashmi tells her that she can start working and tells her about a mobile shop which needs a salesgirl. Sayuri tells her that she can manage things but Rashmi insists. Sayuri then asks her where Indrani is. Just then we see some ladies talking about how Cheeru died because of Sayuri. Bhanumati stops her from saying anything to them. Later, Kanha finds those women talking about Sayuri and asks them to stay away from her and her family otherwise the consequences will be bad. Nakul tells him that things are looking bad especially with the video going viral. He noticed people in the market giving them weird looks and suspected that they must have seen it. He is worried that people at home also saw it. Kanha tells him that he is ready to face them too.
At the same time, we see Saroj tells Dhanraj that she is going to the ashram for a few days. Kusum asks her to make a list of the important things needed. She notices the help looking at some videos and goes to them. She is shocked to see the video of Kanha and Sayuri. Unfortunately, she finds Saroj standing behind her and she sees the video. When Kanha comes home, she asks him what the video is about and blames him and Sayuri for killing her son Cheeru. Kanha asks her to listen to him once and tells her that Sayuri is going through the same pain they are in. He then tells them how Sayuri fell sick and he had to take her to the hospital. Saroj asks Kanha to stay away from her, but he tells her that he can't do so as he promised Cheeru to take care of her.
Later, Kanha sees Rashmi and Priya with a hockey stick in Priya's hand. He goes down and asks her what happened. Priya tells him that two guys insulted Rashmi at the place where she got employed and she thrashed them. She tells him it's because of the video that everyone in Agra wants to be friends with them. Little did they know that Sayuri was standing there and she asked them what video they were talking about.
In the upcoming episode, we will see some people from the colony insult Indrani and her family. They humiliate Sayuri and link her with Kanha. Sayuri gets upset hearing this and leaves. She is seen near a dam where she apologizes to her mother for not keeping her promise of being there with her. But Kanha comes there. Will Kanha be able to stop Sayuri? To know what happens next, keep watching the show.
Produced under Director's Kut Productions, "Woh Toh Hai Albelaa" features Shaheer Sheikh, Hiba Nawab, Anuj Sachdeva, Aparna Dixit, Kinshuk Vaidya, Sachin Tyagi, Pallavi Pradhan, Sucheta Khanna, Mehul Buch, Nayan Bhatt, Somesh Agarwal, Suruchi Adarkar, Rachi Sharma and Vaishnavi Ganatra. It airs on Star Bharat, Monday to Friday at 9 p.m.