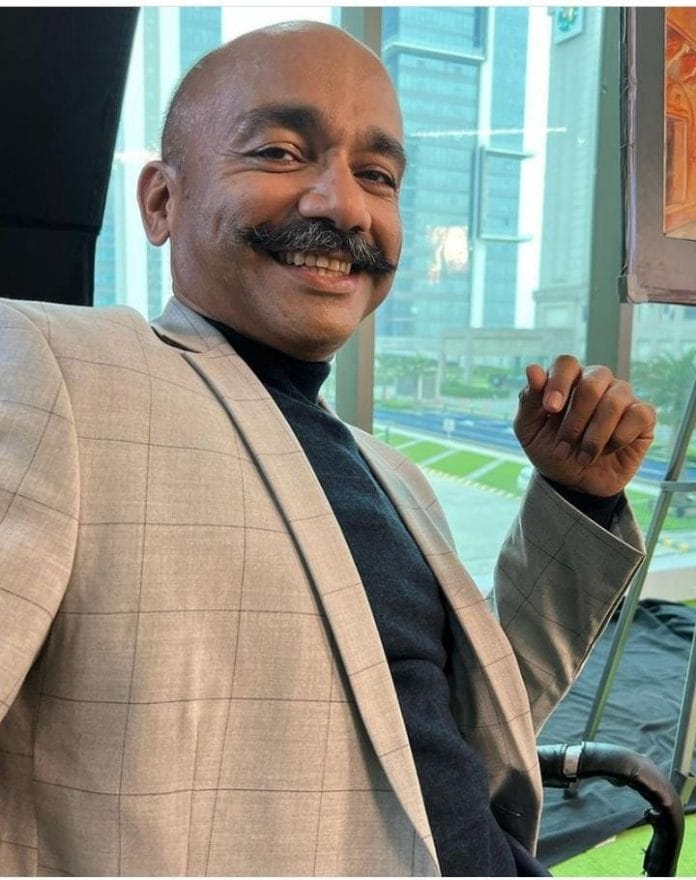 1. Tell us a little about your Kannada Debut?
Charlie 777 is a special film because it is the first feature film that I signed in my career. It was shot in Kashmir in 2020 but unfortunately couldn't be released because of the pandemic and is releasing now. I am playing an army officer who helps the protagonist fulfill his goal for the dog Charlie.
2. What else in the pipeline ?
There are 3 web series…2 for Voot and 1 for Amazon. There is a Movie as well which we should start shooting in Aug 22
3. From being a narrator to actor how has the journey been?
I am still a Voice artist and have added acting to my repertoire. The journey to being an actor has been extremely enriching and is a beautiful learning. Working on the acting craft has been extremely satisfying and spiritual.
4. What do you enjoy more being in front of the camera or behind?
Being behind the mike and doing Voice overs has its own set of challenges but since I have been doing it for 13 years now. So that has become relatively easy to perform.
Acting on the other hand is extremely challenging and the process of creating and living a character is something which I am stil learning. So by virtue of the challenges it presents, acting is a little more enjoyable than doing Voice overs.
5. Is it difficult to make it in the industry without a god father ?
Not at all. The emergence of OTT and content based cinema has ensured that there is a great demand for actors who can portray various characters. the demand for actors has ensured that talent is getting noticed.
6. What made you say yes to the kannada film is the language not a barrier ?
First reason was Rakshit Shetty. Secondly I wanted to be seen by a wider audience and lastly all my dialogues were in Hindi and English so it was relatively easy for me.
7. Any other language youd like to do a film in or any other industry you are looking at entering ?
The south indian industry as a whole is churning out brilliant content especially Malayalam cinema. I would love to be a part of Telugu, Tamil, Malayalam or Kannada industry without any preference as long as I get good characters to portray on screen.