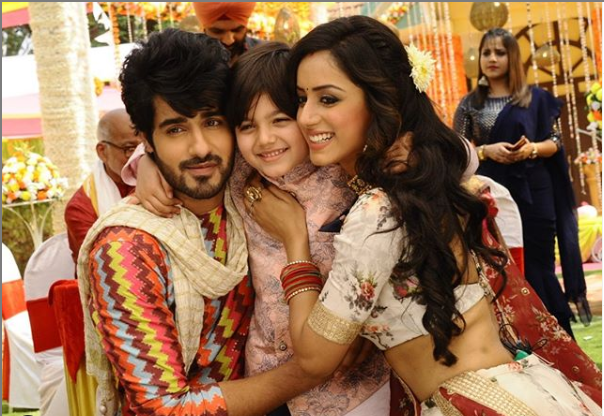 Episode begins with rudraksh and pressure are competing with each other regarding who can eat the ice cream tub and finish it off first Rudraksh is eating it and pressure is also trying to eat fast but Rudraksh emerged as a winner. Saransh announces that Rudraksh is the winner and Rudra asks him then announce that your mother is a loser. Saransh becomes biased over here that's ok I agree both of you are winners.
Rudraksh going to sleep on his bed but Saransh says I will sleep on it. Rudraksh says if you and your mother is going to sleep on my bed then I have to sleep on sofa with his in the midnight you will again do something and I will fall from the bed which I don't want. He goes to sleep on the sofa and Saransh change himself into the nitrous and says to pressure to lower the temperature of the AC as he is feeling hot.
In the night does sleep of Rudraksha got broken because it is too cold in the room and he is feeling uneasy to sleep because he already consume It up full of ice cream and now the AC is on ful that he cannot survive without a blanket or something. He tries to sleep on the bed or to increase the temperature of AC, however all the time Preesha got up from her sleep and asks him what he is doing or is he feeling cold? Just to pretend all good in front of her he says that she is not feeling cold neither he is having any problem. At last in the midnight he decided to leave the room and sleep somewhere else because it is too cold inside it and.
In the morning Niketan comes to the room of Ahana and Mishka to give them surprise and when Ahana gets off from the sleep she doesn't believe that her father is standing in front of her and she gets excited after seeing that he is here.
Ahana got to understand from the words of his father that he is not aware about the entire truth and she decides to use it against the Khurana family and Rudraksh to brainwash him and make him do whatever she wants. She pretends to cry in front of them along with her sister Mishka. basis that the entire Khurana family wrong with them in various way and also told him about the marriage of rudraksh and pressure this is that they have done so much injustice between me and my sister so I want you to take revenge from them on our behalf. Rudraksh kaise school and breakings and cannot talk properly.
Niketan gets angry that he met Saransh and Rudraksh last night but nobody gave him any clarity over this so he decided that he should call Rudraksh for the talking.
Precap – Niketan is questioning Rudraksh about Preesha and Saransh.