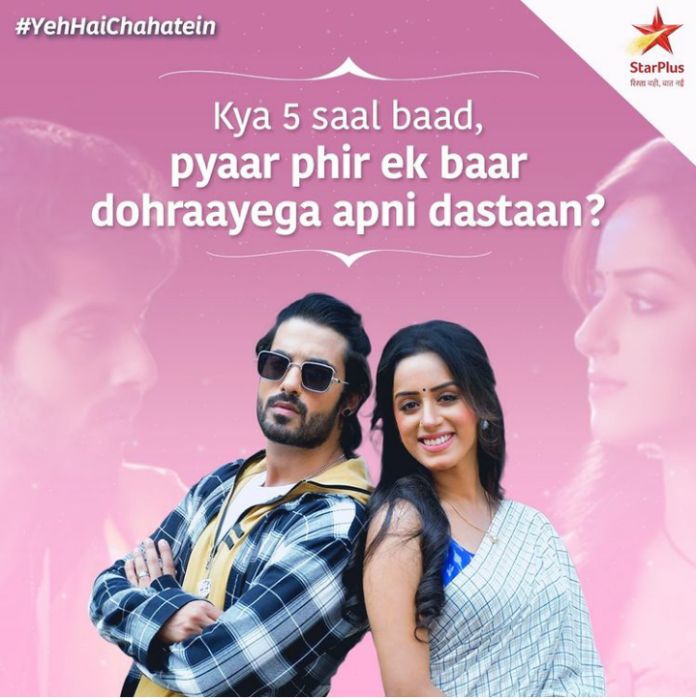 Yeh Hai Chahatein 24th June 2022 Written Update on TellyExpress.com
Episode begins with Ruhi tells the owner of the ice cream parlour that they are searching her mother. She pleads him to help her to find her mother by showing the CCTV footage. Saaransh also requests him to show the CCTV footage. Shop owner agrees to show the CCTV footage. Ruhi spots Preesha in the CCTV footage and gets happy. Saaransh says that Preesha is here only and hugs Ruhi. He notes down Armaan's car number. Kids thanks shop owner and leaves from there. On the other hand, Preesha tells Armaan about college incident. She adds that tomorrow they have to visit Principal's office. He asks her that who is that guy. Pihu tells him about Vidyut. Armaan says that he will accompany them tomorrow.
Ruhi asks Saaransh that how can they find Preesha using that car number. Saaransh tells her that he can find the car owner with that car number. He finds out that, that car belongs to a hotel. He assumes that Preesha must be staying in that hotel. Ruhi asks him that why Preesha did not come to see them if she is staying in Delhi then. He tells her that Preesha must have some reason. He says that they can go to that hotel to meet Preesha. They reaches the hotel but they could not find out that who used that car. They decides to wait in the lobby to see Preesha.
Armaan, Preesha and Pihu decides to have food and leaves the room. Receptionist notices Saaransh and Ruhi and tells them to leave from there. Ruhi tells her that she won't leave without seeing Preesha. Receptionist calls Security guards. Kids runs from there so Security guards chases them but kids escapes from there.
Rudraksh gets worried about kids. He tells Sharda that kids is in a hotel but he don't know that why they went there. Kids enters the house. Rudraksh scolds them for leaving the house without informing him. Ruhi apologizes to him. He asks her that why they went to that hotel. She recalls that how Saaransh asked her to not involve Rudraksh in Preesha's matter because Preesha left them because of Rudraksh only. Saaransh tells Rudraksh that they won't tell him anything. He says that Rudraksh don't have any rights to question him and he takes Ruhi from there.
Preesha wakes up because of nightmare. Meanwhile, Rudraksh talks to Preesha's photo. He tells her that everything messing up because she is not with them. He drinks tea in a road side tea stall. He recalls the moments he shared with Preesha. He thinks that he is nothing without her and asks her to return to him. Preesha's car tyre gets punctured. Rudraksh helps Preesha's driver. Preesha goes to tea stall and drinks the tea which Rudraksh ordered. Rudraksh returns to tea stall and finds the empty glass. He learns that one lady drank his tea. He buys another glass of tea.
Episode ends.
Precap – Rudraksh asks Principal about Pihu. Pihu enters the cabin. Other side, Ruhi tells Sharda that she wants ice cream which is available in hotel's coffee shop only. She spots Preesha and calls her. Preesha gets confused hearing her.
Click to read