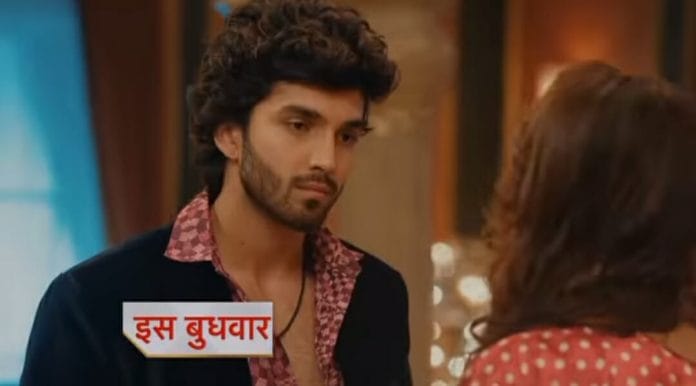 Yeh Hai Chahatein Spoilers, Upcoming Story, Latest Gossip , Future Story, Latest News and Upcoming Twist on tellyexpress.com

Abrar Qazi and Sargun Kaur Luthra starrer Yeh Hai Chahatein is one of the top Star Plus show because of the interesting storyline. The twists and turns of the show have glued us to the screens.
Rudraksh and Preesha dies before the leap. Now, Samrat gets affected with what Nayantara thinks about him so it will be intriguing to watch that what going to happen in the future episodes.
In the current episode, Nayantara dances Bharatanatiyam steps for bollywood song. Guests laughs at her. So Samrat goes to Nayantara and praises her saying that it's such a unique combo and he want to learn from her. Everyone starts repeating the dance steps of Nayantara. Other side, Ishani wonders that why Mohit and Aliya's kiss affecting her. Mohit tells her that he don't love Aliya and he don't want to marry her but he can't do anything because he and his mother indebted to Aliya's family.
He tries to kiss her and she stops him saying that that's morally wrong. Samrat expects thanks from Nayantara. He explains her that he helped her to prove he has feelings and heart too. She thanks him. Kiara instigates Aliya against Nayantara and Ishani. Kiara and Aliya tricks Nayantara and makes her drink more alcohol.
Nayantara leaves from there and she wonders why her head spinning. She fell into the garbage bin while trying to know how Samrat fell into it. Aliya and Kiara enjoys seeing that.
In the upcoming episode, Samrat will help Nayantara and take her to her room. Other side, Ishani will search Nayantara. Mohit will tell her that he love her. She will ask him that if he can tell this to Aliya.
What will be Mohit's reply? How Nayantara's family will react seeing Nayantara in that condition?
All these questions will be answered in the upcoming episodes.
To know what will happen next in your favorite show Yeh Hai Chahatein, stay tuned to this space.