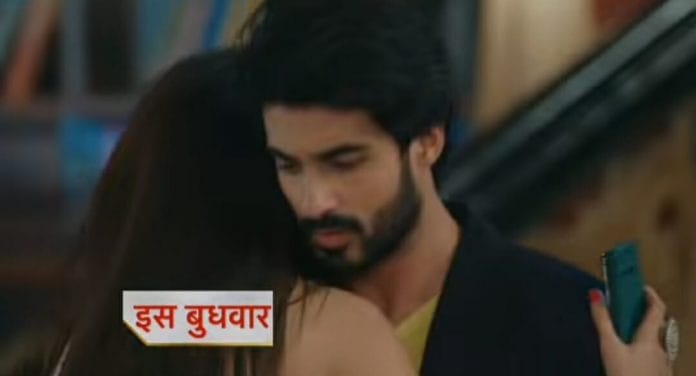 Yeh Hai Chahatein Spoilers, Upcoming Story, Latest Gossip , Future Story, Latest News and Upcoming Twist on tellyexpress.com
Abrar Qazi and Sargun Kaur Luthra starrer Yeh Hai Chahatein is one of the top Star Plus show because of the interesting storyline. The twists and turns of the show have glued us to the screens. Now, Pihu decided to use Ruhi against Preesha so it will be intriguing to watch that what going to happen in the future episodes.
In the current track, Pihu asks Preesha that why the latter married Armaan. Preesha asks her about Rudraksh. Pihu tells her that Rudraksh helped her to overcome from pain after Vidyut's death. She says that she accepted Rudraksh's marriage proposal. Armaan comes there and talks like a kid which shocks Pihu.
He lays down on Preesha's lap to hear a story. Rudraksh comes there and drags Armaan. He yells at them. Armaan asks Preesha that why Rudraksh scold him when he did nothing. Rudraksh gets shocked seeing Armaan's behaviour. Sharda tells Rudraksh everything about Armaan's condition.
Rudraksh says that Armaan is acting. But Preesha tells him that she know Armaan is not acting. She tells him that he also left her so he don't have any rights to blame her. Later, Preesha tells Rudraksh that he returned late. Rudraksh asks her that why she did not wait for him and why she married Armaan.
Ruhi comes there and asks him to stay away from Armaan's wife. Pihu recalls that how she sent Ruhi there. She decides to use Ruhi against Preesha.
In the upcoming episode, Pihu will hug Rudraksh before Preesha. Rudraksh to change the pictures on his room wall which angers Preesha. Pihu will receives a parcel which has blood stained dress. Rudraksh will see that.
Who sent the parcel to Pihu? Will Preesha remove those new pictures?
All these questions will be answered in the upcoming episodes.
To know what will happen next in your favorite show Yeh Hai Chahatein, stay tuned to this space.