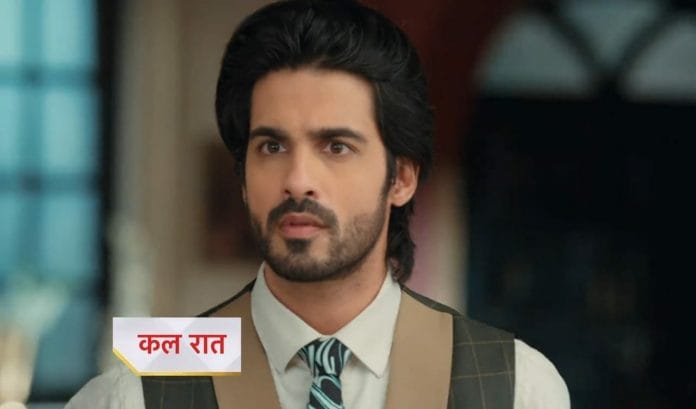 Yeh Hai Chahatein Spoilers, Upcoming Story, Latest Gossip , Future Story, Latest News and Upcoming Twist on tellyexpress.com
Abrar Qazi and Sargun Kaur Luthra starrer Yeh Hai Chahatein is one of the top Star Plus show because of the interesting storyline. The twists and turns of the show have glued us to the screens. Now, Pihu accuses Vidyut so it will be intriguing to watch that what going to happen in the future episodes.
In the current track, Ruhi asks Preesha to help her to learn a poem. She convinces Kanchan to stay with them in the garden. Prem tells Kanchan that he need to change the pots of the saplings. Kanchan tells him to do it. He enters the house. He asks Vanshika to alert him if anyone came then. He opens Armaan's safe using Armaan's fingerprint. He replaces the previous medicine with new medicine. He hopes Preesha gets well soon. Saaransh reminds him that the latter has to change the pots of the saplings. Rudraksh changes the pots of the saplings with Vanshika's help. In the college, Pihu watches CCTV footage of the green room. She gets shocked seeing Vidyut mixing some powder in Raj's green tea. She tells herself that she won't spare Vidyut. She asks Security officer to give that footage to her. He tells her to come after an hour. Armaan gives medicine to Preesha. Rudraksh tells his gang that Armaan has no idea that those medicine will bring Preesha's memories back. They discuss about what Preesha love the most. Rudraksh says that Preesha loves her kids. Saaransh says that Preesha loves her job also. Rudraksh agrees with him. He says that Preesha helped many people in the delivery. He tells them that they have to recreate a similar memory in front of Preesha. Later, they brings a pregnant goat. Preesha helps in goat's delivery. Prem says that he don't know Preesha is a doctor.
In the upcoming episode, Pihu will tell Rudraksh that Vidyut had spiked Raj's green tea. Vidyut will ask her about proof. She will play the CCTV footage. Everyone will be shocked seeing that.
Why everyone looked shocked? What Preesha will say to Prem?
All these questions will be answered in the upcoming episodes.
To know what will happen next in your favorite show Yeh Hai Chahatein, stay tuned to this space.