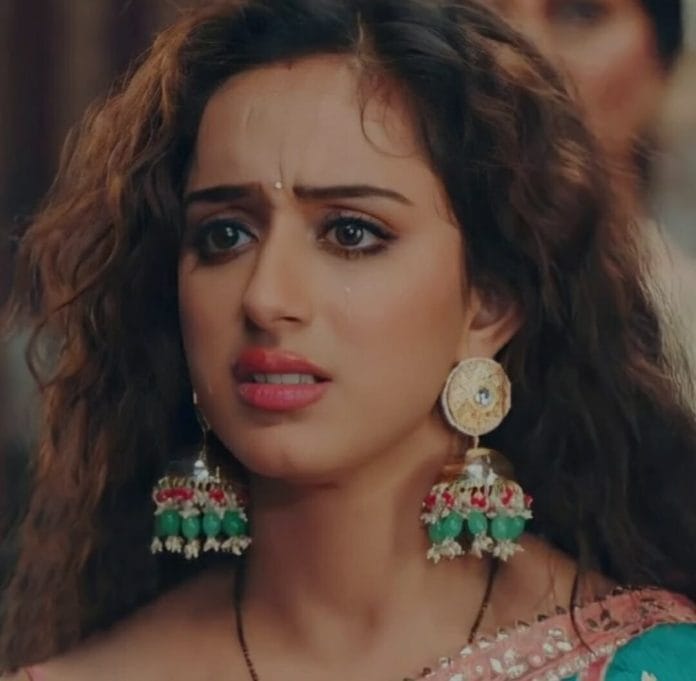 Yeh Hai Chahatein Spoilers, Upcoming Story, Latest Gossip , Future Story, Latest News and Upcoming Twist on tellyexpress.com
Abrar Qazi and Sargun Kaur Luthra starrer Yeh Hai Chahatein is one of the top Star Plus show because of the interesting storyline. The twists and turns of the show have glued us to the screens. Now, Preesha marries Armaan for her child so it will be intriguing to watch that what going to happen in the future episodes.
In the current track, Preesha asks Armaan to return her child to her. Armaan asks her to withdraw all the cases and marry him for her child. She refuses marry him. Later, Preesha hallucinates Rudraksh. He convinces her to marry Armaan to get their child. He suggests to divorce Armaan after getting their child. Preesha meets Armaan and agrees to marry him.
She makes him sign on the agreement papers which states that he will take her to her child after the marriage. He tells her that she can't inform anyone that why she married him. Raj informs Sharda that they have to sell the house to pay the remaining debt. Sharda refuses to sell the house.
She gets shocked learning about Preesha and Armaan's marriage. She lashes out at Preesha. Preesha tells her that she married Armaan to get rid of poverty. Sharda slaps her. Ruhi tells Preesha that she hate her. Preesha pay the debt and makes Sharda live in Khurana house. Sharda divides the house into two portion.
Ruhi goes to Sharda's side. Saaransh tells Preesha that no line can separate them. He tells her that he know she has a reason to do all this. Preesha hugs him. Sharda curses Preesha.
In the upcoming episode, Pihu will inform Preesha that she found her true love. She will come to Khurana house with her future husband. Khuranas will get shocked seeing him.
Why Khuranas got shocked seeing Pihu's future husband? Who is Pihu's future husband?
All these questions will be answered in the upcoming episodes.
To know what will happen next in your favorite show Yeh Hai Chahatein, stay tuned to this space.