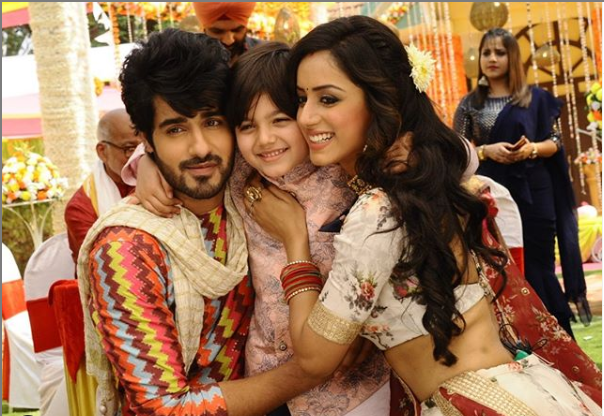 Star plus one the loved show, Yeh Hai Chahatein is going to take an interesting turn in the upcoming episodes. When Rudraksha and Preesha are married to each other in the show right now but their relationship is no less than a business deal.
Amidst of all this, Rudraksh and Trisha are slowly getting effected with the presence of each other. Things are slowly getting better between them but the recent happenings are going to bring a lot of differences between them all over again.
As per the current episodes of the show, Preesha got caught with Yuvraj in the farm house of Rudraksha during the marriage ceremony of Bunty and Bubbles. Preesha tries her best to prove her Innocence but nobody is ready to believe her at this point.
In the episode of tonight viewers will get to see, Preesha will take the initiative to clear the misunderstanding between her and Rudraksh and will try to tell him what was actually the case. However Rudraksh who is already living under the beliefs that she is the one responsible for his brother's death is not going to pay attention to her words and will behave rudely with her. She will try to make him understand that she went there to meet him only but will not believe in any of the claims and will blame her for doing cheap activities to gain profits.
Will these chunks of misunderstandings between them get cleared soon? How will Preesha prove her innocence to Rudraksh and Khurana family? To know all these answers keep watching the show.