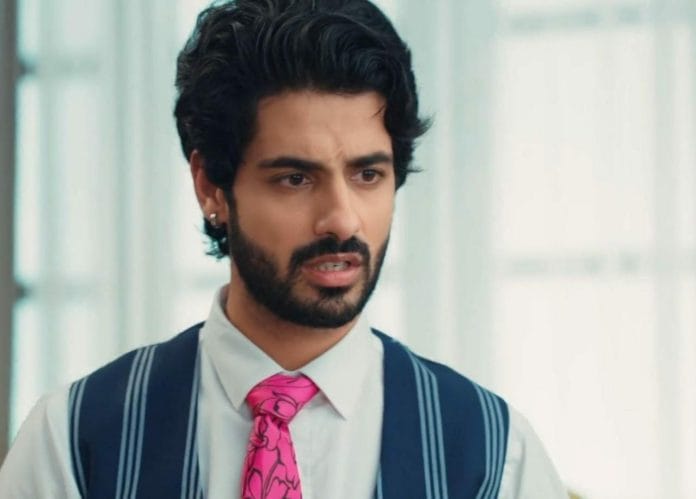 Yeh Hai Chahatein Spoilers, Upcoming Story, Latest Gossip , Future Story, Latest News and Upcoming Twist on tellyexpress.com

Abrar Qazi and Sargun Kaur Luthra starrer Yeh Hai Chahatein is one of the top Star Plus show because of the interesting storyline. The twists and turns of the show have glued us to the screens. Now, Rudraksh buys a house near Armaan's house so it will be intriguing to watch that what going to happen in the future episodes.
In the current track, Dr. Awasthi informs Rudraksh that Preesha may wake up anytime soon. He asks him to trust God and his love. Rudraksh says that Preesha has to wake up for herself, for him and for their kids. In the college, Pihu joins Raj's music class.
He refuses to become her friend. She thinks that she won't give up. Vanshika switch off Preesha's phone and she switch on after reaching the coffee shop. Preesha wakes up and she asks her that how she ended up there. Vanshika tells her that after treatment they came there and the latter slept there.
She thanks her for the help and leaves from there. Armaan comes there. Preesha informs him that she helped a girl but she don't remember that how she reached the coffee shop. He wonders that if he is giving overdose of medicine to her.
Saaransh scolds Rudraksh for letting Armaan take Preesha with him. Rudraksh reveals the truth behind Preesha's memory loss. Saaransh says that they should have showed the photos to Preesha. Rudraksh tells him that if they did then they may lose Preesha.
He recalls that how Doctor told him to not force Preesha to remember the past. He says that they have to stay with Preesha to find the truth. Raj helps Pihu by giving notes to her.
She tells him that he won't get a friend like her. He tells her that he saw how Rudraksh suffered without Preesha and he can't give pain to him. Meanwhile, Rudraksh buys a house near Armaan's house.
In the upcoming episode, Rudraksh will bring Saaransh and Ruhi to the new house. Ruhi will ask him that what are they doing there. Rudraksh will point out at Preesha. Ruhi will get happy seeing Preesha. Later, Armaan will find Rudraksh seeing Preesha through binocular.
Will Pihu start suspecting Armaan? How Armaan will react now?
All these questions will be answered in the upcoming episodes.
To know what will happen next in your favorite show Yeh Hai Chahatein, stay tuned to this space.