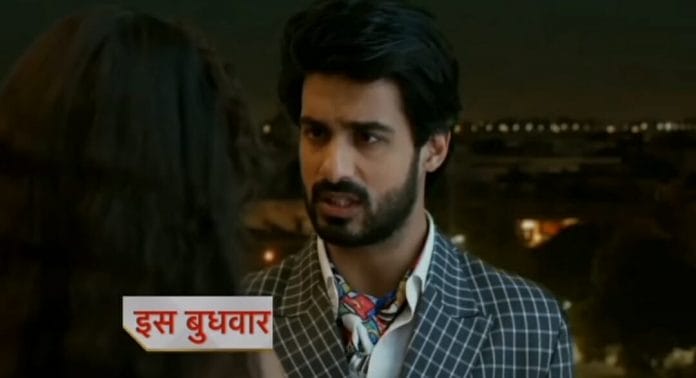 Yeh Hai Chahatein Spoilers, Upcoming Story, Latest Gossip , Future Story, Latest News and Upcoming Twist on tellyexpress.com

Abrar Qazi and Sargun Kaur Luthra starrer Yeh Hai Chahatein is one of the top Star Plus show because of the interesting storyline. The twists and turns of the show have glued us to the screens. Now, Rudraksh decides to take revenge on Preesha so it will be intriguing to watch that what going to happen in the future episodes.
In the current track, Rudraksh recalls that how he learnt about Preesha and Armaan's marriage when he returned to Khurana house. He saves Pihu from an accident. He learns about Vidyut's death and Pihu's pregnancy. Pihu says that Preesha is responsible for everything.
He wonders that why Preesha accused Vidyut and who is behind the bomb blast. Next day, they visits the jail and learns that Preesha met Armaan on the marriage day. Pihu says that Preesha and Armaan planned all this together.
Rudraksh tells her that Preesha is not like that. He says that he will marry Pihu for her and her child. He comes to reality. He decides to find out that why Preesha married Armaan.
In the upcoming episode, Preesha will wonder that why Rudraksh did not return to her when he was alive then. Rudraksh will think that Preesha did not marry Armaan for money. He will ask Preesha that why she is helping Armaan.
She will tell him that she don't have any other choice. Later, Preesha will tell Rudraksh that he returned late. He will ask her that why she did not wait for him and why she married Armaan.
Will Preesha tell Rudraksh that why she married Armaan? Will Rudraksh find out the truth?
All these questions will be answered in the upcoming episodes.
To know what will happen next in your favorite show Yeh Hai Chahatein, stay tuned to this space.