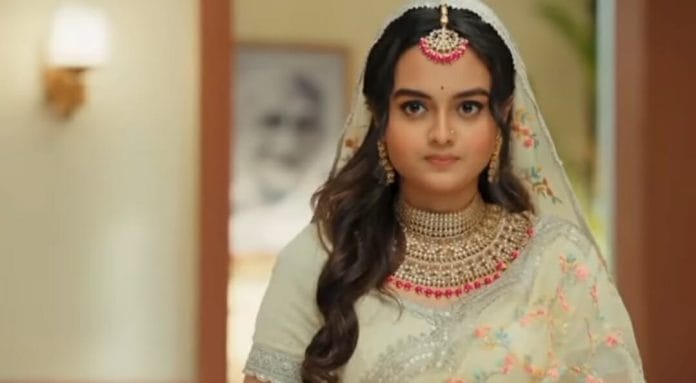 Yeh Hai Chahatein Spoilers, Upcoming Story, Latest Gossip , Future Story, Latest News and Upcoming Twist on tellyexpress.com
Abrar Qazi and Sargun Kaur Luthra starrer Yeh Hai Chahatein is one of the top Star Plus show because of the interesting storyline. The twists and turns of the show have glued us to the screens. Now, Kids decides to know what Pihu said to Preesha so it will be intriguing to watch that what going to happen in the future episodes.
In the current track, Rudraksh tells Ruhi that she won't be alone until he is alive. He says that Pihu is Ruhi's mother and Pihu will be better mother than Preesha. Kids and Preesha goes inside. Saaransh tells Ruhi that Preesha did not met Rudraksh after talking to Pihu. Ruhi tells him that she won't spare Pihu for coming in between Rudraksh and Preesha. Later, Ruhi takes Rudraksh from the room. Pihu falls on the bed to sleep. Ruhi tells Rudraksh that she is hurt because he married Pihu. She says that even Armaan is not happy with this marriage and she saw white powder packet in his hand. They hears Pihu's scream and goes to the room. They gets shocked seeing Pihu's rashes. Rudraksh finds itching powder on the bed. Ruhi says that Armaan is behind this. Rudraksh beat Armaan up. Preesha defends Armaan. Ruhi and Saaransh keeps the itching powder packet on the table. Rudraksh finds it and yells at Armaan. Armaan says that he did nothing. Rudraksh tells Sharda to take Pihu to her room and he will sleep in the guest room. After some time, Armaan draws moustache on Ruhi's face when she is sleeping. Next day, Saaransh laughs seeing her face. Ruhi looks at her face on the mirror. She understands that Armaan is behind this. Armaan wakes up and falls down because his shoe laces are tied with each other.
In the upcoming episode, Saaransh will ask Pihu that what she said to Preesha in the court. Pihu will get angry seeing Rudraksh and Preesha together.
What Pihu will tell to Saaransh? Now what Armaan will do with Ruhi?
All these questions will be answered in the upcoming episodes.
To know what will happen next in your favorite show Yeh Hai Chahatein, stay tuned to this space.