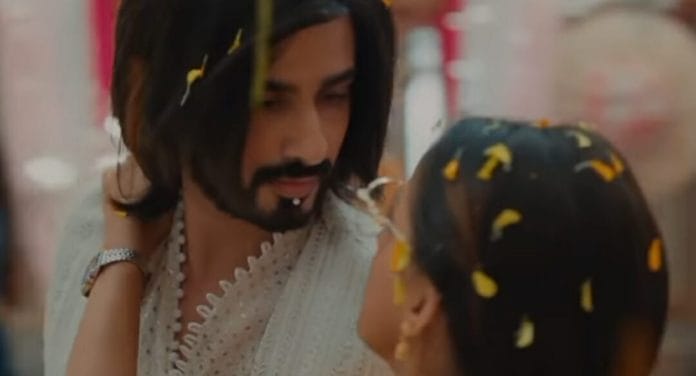 Yeh Hai Chahatein Spoilers, Upcoming Story, Latest Gossip , Future Story, Latest News and Upcoming Twist on tellyexpress.com

Abrar Qazi and Sargun Kaur Luthra starrer Yeh Hai Chahatein is one of the top Star Plus show because of the interesting storyline. The twists and turns of the show have glued us to the screens. Rudraksh and Preesha dies before the leap. Now, Samrat and Nayantara decides to stay away from each other so it will be intriguing to watch that what going to happen in the future episodes.
In the current episode, Ishani informs Nayantara about Mohit's confession. She also reveals that how Samrat helped Nayantara. Other side, Samrat smiles seeing Nayantara's ribbon. Aliya tells Mohit to book return tickets to London because they are leaving after Kiara's marriage. Samrat wonders that why he is feeling bad with his return and thinks that he was real before Nayantara. Later, Aliya informs samrat that designer changed her outfit and he know she never compromise. Samrat beat designer up and threatens him to bring the outfit which Aliya selected. Nayantara sees everything and thinks that Samrat is mad. Mohit tries to talk to Ishani. Nayantara asks him to stay away from Ishani if he can't take responsibility for his love then. Aliya sees them. Samrat and Nayantara collides with each other and flowers pours on them. He asks her that if they have any connection. She lists out their differences. She thanks him for everything and says they should stay away from each other. He agrees with her. Mohit learns that Nayantara is Chintu and Ishani's sister. He tells Ishani that he will tell everyone that he love her.
In the upcoming episode, Ishani will tell Nayantara that Mohit will call off the engagement. Mohit will tell Aliya that he don't want to marry her because he don't love her. Samrat will tell good bye to Nayantara. Chintu will fell from upstairs.
Will Mohit tell Aliya that he love Ishani? Did anyone pushed Chintu? Will Chintu survive? How Aliya will react now?
All these questions will be answered in the upcoming episodes.
To know what will happen next in your favorite show Yeh Hai Chahatein, stay tuned to this space.