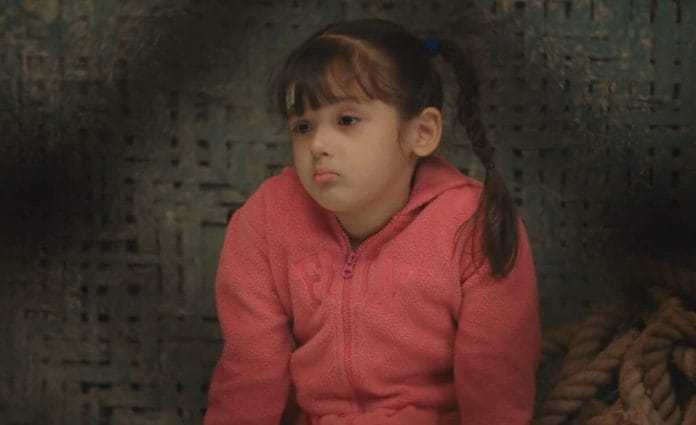 Yeh Hai Chahatein Spoilers, Upcoming Story, Latest Gossip , Future Story, Latest News and Upcoming Twist on tellyexpress.com
Abrar Qazi and Sargun Kaur Luthra starrer Yeh Hai Chahatein is one of the top Star Plus show because of the interesting storyline. The twists and turns of the show have glued us to the screens. Rudraksh met Preesha and Ruhi after 5 years. Preesha lied to Rudraksh that Ruhi is her and Yuvraj's daughter. Now, Ruhi wants father but Preesha is not telling her about Rudraksh so it will be intriguing to watch that what going to happen in the future episodes.
In the current track, Yuvraj meets Mukhiya and taunts him for not doing anything against Rudraksh. He asks him to kill Rudraksh. He informs him that Rudraksh's weakness is Preesha so the latter should insult her and throw her out of Rothak. In the hut, Ruhi holds Rudraksh and Preesha's hands while sleeping. She thanks God for making Rudraksh and Preesha speak with each other. Next day, they learns that mechanic didn't repair the car yet so they gets a lift. Vaijayanti tells Sharda that the latter was confident that Rudraksh will return but he didn't return yet.
Sharda calls Bunty and learns about car issue. Bunty gets worried and he leaves for Rothak. Ruhi asks Rudraksh to become her father. Preesha scolds her saying that the latter already has a father. Ruhi asks about her father but Preesha remains silent. Rudraksh asks Preesha that why she is not telling to Ruhi about her real father.
In the upcoming episode, Rudraksh will tell Preesha that he loves Ruhi so much but her face reminds him about the latter's betrayal. Driver will inform them that they will reach Rothak in 10 minutes. Rudraksh will say that she can't see Preesha's face for a second also and he will get off from truck.
Will Rudraksh meet Ruhi again? How Preesha going to handle Ruhi?
All these questions will be answered in the upcoming episodes.
To know what will happen next in your favorite show Yeh Hai Chahatein, stay tuned to this space.