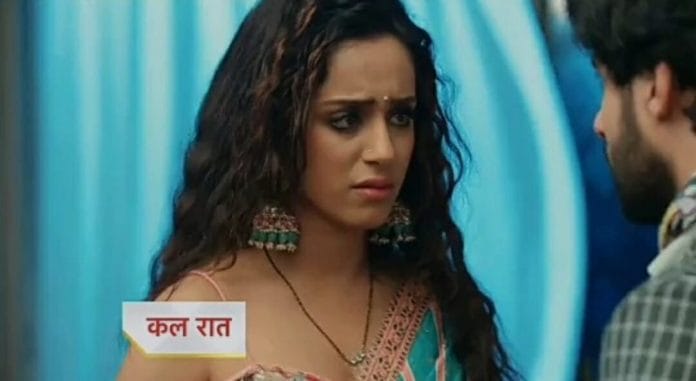 Yeh Hai Chahatein Spoilers, Upcoming Story, Latest Gossip , Future Story, Latest News and Upcoming Twist on tellyexpress.com

Abrar Qazi and Sargun Kaur Luthra starrer Yeh Hai Chahatein is one of the top Star Plus show because of the interesting storyline. The twists and turns of the show have glued us to the screens. Now, Rudraksh is back alive so it will be intriguing to watch that what going to happen in the future episodes.
In the current track, Preesha gets ready to welcome Pihu and her future husband. She informs Sharda about Pihu's marriage. Sharda says that both Preesha and Pihu moved on easily in their life. Preesha informs Digvijay about Pihu's arrival. Digvijay comes there and thanks her for taking care of Armaan. He says that he is happy Pihu returning after many months. Armaan eats Ruhi's chocolate so she fights with him. Digvijay takes Armaan upstairs. Pihu comes there with Rudraksh. Khuranas gets shocked seeing Rudraksh. Pihu asks them that how is the surprise. Preesha smiles and moves towards Rudraksh. Rudraksh tells Preesha that he is going to marry Pihu and Preesha will become his mother in law. She tells him that she is happy he is alive. Saaransh and Ruhi hugs Rudraksh. Sharda takes Rudraksh to her room. He informs her that how one man rescued him from lake and gave treatment to him. He says that he lived in the forest until he recovered completely. He tells her that he thought he will get his family back but he was wrong.
In the upcoming episode, Sharda will tell Rudraksh that Preesha betrayed him. Rudraksh will tell her that Armaan is behind all this. He will tell Preesha that Armaan acting like a kid to stay with her. Preesha will tell him that she know the truth. He will ask her that she is talking about which truth.
Will Preesha tell the truth to Rudraksh? Is Armaan really acting?
All these questions will be answered in the upcoming episodes.
To know what will happen next in your favorite show Yeh Hai Chahatein, stay tuned to this space.