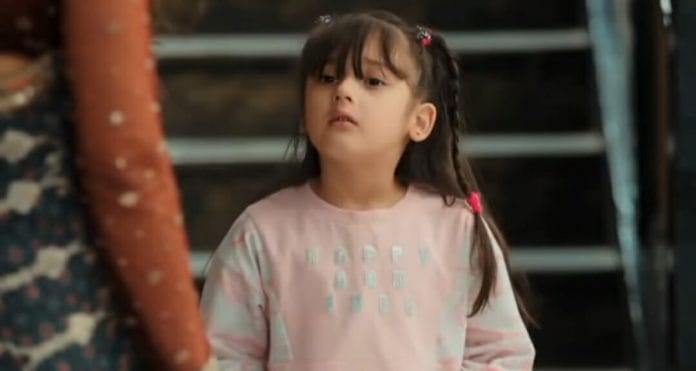 Yeh Hai Chahatein Spoilers, Upcoming Story, Latest Gossip , Future Story, Latest News and Upcoming Twist on tellyexpress.com

Abrar Qazi and Sargun Kaur Luthra starrer Yeh Hai Chahatein is one of the top Star Plus show because of the interesting storyline. The twists and turns of the show have glued us to the screens. Now, Preesha decides to not stop the marriage after learning about Pihu's pregnancy so it will be intriguing to watch that what going to happen in the future episodes.
In the current track, Pihu informs Digvijay that Preesha can't reach the court on time. She recalls that how she punctured Preesha's car tyres. Preesha's car gets stopped in the middle of the road. She tries to ask lift. Saaransh comes there in taxi and they leaves for court. Later, Pihu gets shocked seeing Preesha in the court. She goes to her and tries to stop her from meeting Rudraksh.
Preesha says that she has to talk to Rudraksh befor marriage. Pihu faints. Preesha learns that Pihu is pregnant. Pihu lies to her that she is pregnant with Rudraksh's child. Preesha says that she won't come in between Rudraksh and Pihu. She leaves the court with Saaransh. Pihu signs on the document.
But Rudraksh hesitates to sign. In the khurana house, Saaransh asks Preesha that why she did not stop the marriage. Preesha tells him that no use in talking about it now. Ruhi scolds Preesha. She says that she don't have mother and father now. Rudraksh tells her that she has father.
In the upcoming episode, Rudraksh will tell Ruhi that Pihu is new mother of Ruhi. Saaransh will tell Ruhi that he did supported Preesha always. He is not understanding that what happened to Preesha now. Ruhi will see Armaan tying shoe laces and she will tell about it to Preesha. She will say Armaan is acting like a kid.
Is Armaan really acting? What Ruhi will say to Rudraksh?
All these questions will be answered in the upcoming episodes.
To know what will happen next in your favorite show Yeh Hai Chahatein, stay tuned to this space.