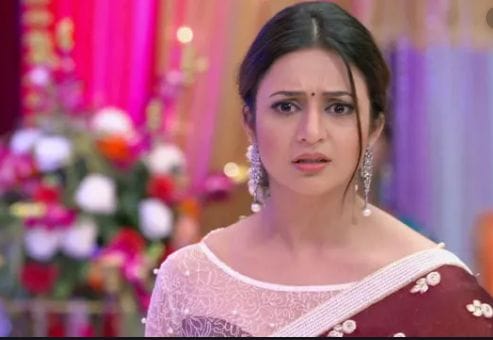 The episode starts with Natasha entering angrily at her home and informs Sunny about what happened in the restaurant. She calls Arjit and asks about the important problem for which Shardul left her. Arjit asks her not to panic as it's good news for her. He says about Yug murdering Dr. Mishra and she's now free of any tension.
Natasha asks if the doctor confessed about her to Yug but Arjit says that if he did then the police might have enquired her but hen and asks her to relax. Natasha cuts the call and informs Sunny of the same.
Aliya asks Ishita about Yug and asks her to save Yug at any cost. Ruhi asks Karan about what happened there and asks to say the truth. Karan says that like everyone he too saw Yug with the knife there and don't what to do about it. He blames Yug for believing a random phone call and falling into the trap. Lawyer says Karan that he's the primary witness and if he gives his statement in favor of Yug then they could save Yug.
Karan gets furious at the lawyer and asks if he's asking him to lie. Aliya asks Karan that does he think that Yug is at fault. Karan says that he himself s confused about what to do and says it's because of Yug's foolishness that he's in this condition and storms off.
Also Read in Hindi :-
ये है मोहब्बतें 20 सितंबर 2019 लिखित अपडेट :- करण अपने बयान के बारे में उलझन में है और आलिया हाइपर हो जाती है|
Aliya gets hyper and asks Ishita to save Yug at any cost and falls down unconscious. Bhuvan is checking the news for the update about Yug and couldn't find any. Arjit says that it's him who asked the media to suppress the news for time being. He says that he'll use it at the right time. He wonders about what Karan will do now. He says that it's interesting to see will Karan lie or will let Yug suffer in Jail.
Ruhi follows Karan and Karan says that he's confused about what to do. He says that he can't lie but at the same time have to save Yug. He feels terrible and hugs Ruhi. Ruhi consoles him.
Sunny is worried about Dr. Mishra murder and asks Natasha what will happen when Police find the file. Natasha asks him to not worry as right now their problem is diamonds and not the doctor. Sunny gets a call and Natasha asks him to answer but he cuts it.
Ishita is worried about Aliya's condition. Raman asks Karan to not feel pressurized and do what he feels is right. The lawyer asks Karan to change his statement a bit so that they could rescue Yug but Karan gets furious.
In the police station, the police inform that Yug has been already bailed out and Raman and Ishita wonders.
Precap: Aliya asks Lawyer to discuss the case in her room. Ishita says that everyone is here and asks her to discuss before everyone. Aliya indirectly taunts Karan that not everyone here believes Yug is innocent. Arjit says Dr. Mishra's wife that he's aware of her husband's killer.