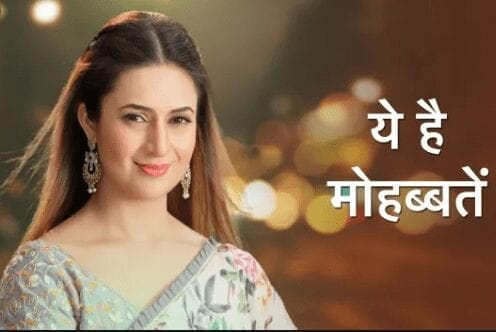 The episode starts with Natasha getting Arjit's call. She asks why he sent to police. He says that now they'll make use of the situation by manipulating Mansi showing Bhalla's power. Natasha asks what they are going to do with Mansi but Arjit dodges the question. In the meantime, everyone has gathered around in the Bhallas. Aliya is about to leave and both Yugi and Ruhi explain Aliya that Karan is not wrong and they should stand together. Ruhi apologizes Karan and Karan asks her to let it go.
Karan goes to Aliya and says that he wants to apologies to her. He says that he has did so many mistakes in the past and Ruhi's love changed home for good. He says that he wants to follow the footsteps of Ishimaa. However, he's ready to lie for Yug if she insists to. Aliya apologizes Karana and they reconcile. Aliya says that someone is trying to separate them and they will not let that happen. Everyone gets happy. Mansi is pacing fuming while Arjit enters with coffee. He apologizes her for her insult and blames Bhallas for it. He asks her to keep a check on post mortem reports as they may forge it. Mansi worries and calls her lawyer.
In the police station, both Bhallas and Mansi with the lawyers get court permission to view forensic reports. Inspector gives them the copy. Bhalla's lawyer reads it and says that the murderer is right-handed while Yug is left-handed. Mansi fumes hearing it and her lawyer to agrees for it. The Bhallas leave and Arjit manipulates Mansi against the Bhallas once again. The whole family is rejoicing and Aliya apologies Karan for her behavior. He asks her not o and says that he's happy for Yug. Ishita says that they are family and in the family, all these small misunderstandings may happen but the love doesn't change. Everyone agrees to her.
Arjit gets Mansi into believing that Bhallas have forged the forensic report. She says that she's going high court for justice but Arjit says that even then she won't get justice. He tricks her and manipulates her mind with murdering Yug. She gets shocked but later gets into his words and decides to kill Yug. In the meantime, Bhallas are having family time and Mani enters the place. He explains about their successful project in Maharashtra and everyone gets happy.
Aliya asks Yug to spend time with her for the day. They ask them to take a vacation and Yug denies. They convince Yug and Natasha comes there. She asks whether she can join too along with Shardul. Ishita insults Natasha and Natasha seems unaffected. Natasha speaks nonsense and Raman gets angry. Ruhi scolds her to go out. They threaten her with police and Natasha mocks them. They send Natasha out and they decide to ask Mansi for Natasha file.
Precap: Arjit gives Mansi gun and provokes her. Ishita and Karan understand that Yug is framed again.