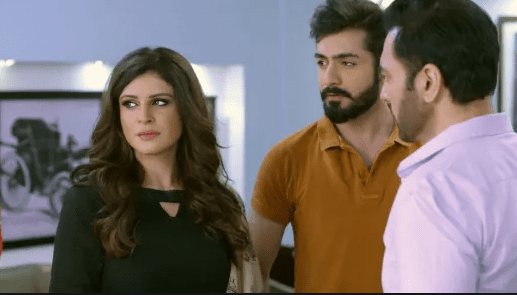 Drama to galore in Yeh Hai Mohabbatein!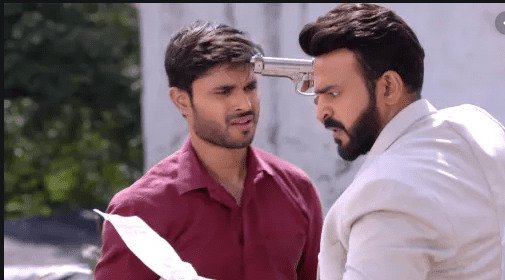 Star Plus Yeh Hai Mohabbatein is gearing up for high voltage drama. Arijit will plan to kidnap Raman. Natasha will blackmail Arijit.
Last we reported, Aaliya and Ishita go to the pharmacy and tries to keep a watch on the Kidnapper. Further, Ishita tells to Aaliya that she will go to the chemist and will check who the person is. Later, Arijit learns a shocking fact from the chemist. Chemist tells to Arijit that Ishita was inquiring about Neeti.
Meanwhile, Aliya and Ishita get a distressing phone call from Yug and Raman. Yug tells to Aaliya that he has finished everything. Here, Raman tells to Ishita that Yug has made a blunder while entering the quotation at the tender.
Now in the upcoming episode will see, Raman and Yug will get engage into a heated argument. Ahead, Arijit will plan to kidnap Raman.
Arijit will execute his sneaky plan against the Bhalla family. Meanwhile Tara will find incriminating evidence in the Bhalla house. Later, Raman and Yug will engage in a war of words. Arijit will ask Raman to remove the Yug from the project. Meanwhile, Natasha will blackmail Arijit.
What next will happen in the show will be interesting to watch.
Do Arijit will get successful in kidnapping Raman? Do Ishita will be able to learn Neeti has a connection with Arijit? What will  be Natasha's next move against Bhalla's and Arijit? Well, for all the answers keep watching the show yeh hai mohabbatein, mon-fri on Star Plus.
Stay tuned with us to read the written updates of Yeh Hai Mohabbatein.
Keep visiting this space for more news, spoilers and latest updates.