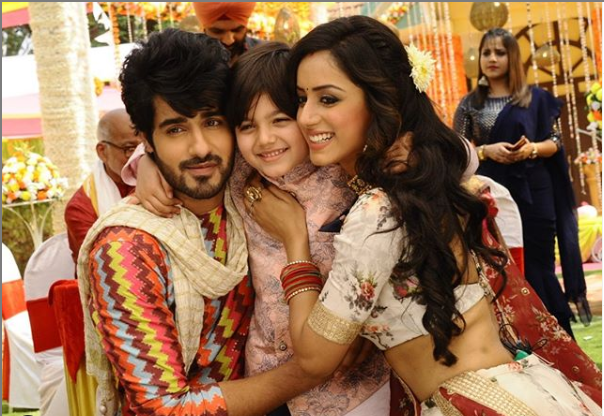 Star Plus one of the most popular show, Yeh Hain Chahatein is having a lots of interesting upcoming to keep the viewers glued to the TV screens. The upcoming episodes will surely make the audience go crazy as this will be one of the most awaited and exciting tracks possible in the story line.
The cute banter between Preesha and Rudraksh is already attracting many hearts and the dynamics of Saransh with Rudraksh is also making a huge impact on the audiences. However, Ahana is still not done with her planning and plottings and the love and affection Preesha is getting from their mother in law Sharda, is making her hatred more strong for Preesha and Saransh.
Another side, Yuvraj is getting impatient and desperate to get a job, seems like fresher can get into trouble once again due to Yuvraj and this time Ahana will play her game in this scenario as well.
In the past episodes of the show we had seen Rudraksh and Saransh are getting close to each other slowly and a genuine Bond out of emotions and love is growing between them. Preesha is happy to see that Saransh can finally get what he is desiring from a long time.
However, things are not going to be happy for them anymore. Yuvraj, we had seen stealing the money from GPS when he is coming back from the Bank. Now he will try to utilise the money to bribe a high positioning judge so that he can get back his job. However, the judge will deny to do so and will not agree to recommend him anywhere.
Ahana, who will be present at the same place will get to hear the conversation between Yuvraj and that judge. She will decide to use this opportunity in her favour against Preesha in the holi party. Well it will be interesting to see how Rudraksh and Preesha will come out from this situation.
To know more updates about your favourite shows, keep watching this space.