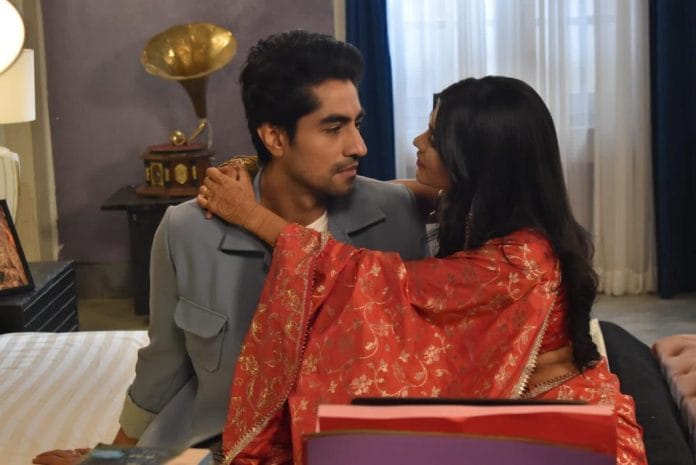 Yeh Rishta Kya Kehlata Hai 11th August 2022 Written Update on TellyExpress.com
In today's episode, Anisha tie Rakhi to Abhimanyu. Manjiri says Anisha and Abhimanyu's bond is special. Anisha says Neil, Parth is good too but Abhimanyu is her favourite. Akshara looks at Anisha. Kairav asks Akshara why she is standing quiet. Akshara says nothing. Kunal sees his tattoo. Kairav gift Akshara a charity event brochure. He says like Naira made her passion and helped the needy too by opening her dance academy. Kairav asks Akshara to make her singing a passion too. He asks Akshara to make noise with her singing. Abhimanyu likes the gift. He says to Kairav that it is thoughtful. Abhimanyu says he too wants Akshara to become a famous singer.
Kunal sit restless hearing Abhimanyu and Kairav's praise for Akshara. Abhimanyu inform Akshara that she cleared fourth round and in the upcoming round they all can hear her live. Kairav says post Akshara will become famous he and Abhimanyu will cheer for her first. Kunal takes his leave. Abhimanyu says Akshara will not get time in the upcoming days as she has an event, wedding and surgery too. He says today is a happy day.
Anand look for Kunal. He thinks Kunal left because of some important work. Neil says Kunal is new in the town how he can have an important work. Parth says Kunal might be uncomfortable as they were over involving him in their family functions. Abhimanyu receives a declaration form from Harsh. He tells during surgery if anything will happen then doctor is not responsible. Suhasini says this is not right. Arohi says this is a procedure. Abhimanyu signs the form. Akshara and others stand shock. Anisha console Abhimanyu.
Anisha decide to surprise Abhimanyu by gifting him his favourite cake. Akshara goes behind Anisha. Anisha sees the cake and says it is looking beautiful. Akshara by mistake ruin the cake. Anisha goes mad at Akshara. Akshara says she messed just the cake and Anisha is reacting. She asks Anisha what about the cheating upon Kairav. Anisha says to Akshara that she doesn't understand her. Akshara confront Anisha about her affair. She says she overheard she is willing to continue the affair post wedding too. Anisha stand stunned. Kairav over hears Akshara and Anisha's talk. He bashes Anisha for cheating upon him. Akshara gets stressed. Abhimanyu prank upon Akshara. Akshara get scared. Abhimanyu console Akshara. Akshara decide to hide about Anisha to keep him stress free until his surgery.
Akshara share a talk with Kairav. Kairav tells to Akshara that he will not tolerate the cheating by Anisha. Elsewhere, Anisha urges Abhimanyu to call off the wedding. Abhimanyu asks the reason. Manjiri and Mahima say they know the reason. Anisha stand mum. [Episode Ends]
Precap: Kairav decide to expose Anisha. Abhimanyu and Kairav at loggerheads. Akshara stand stunned seeing the fight.
Also See: