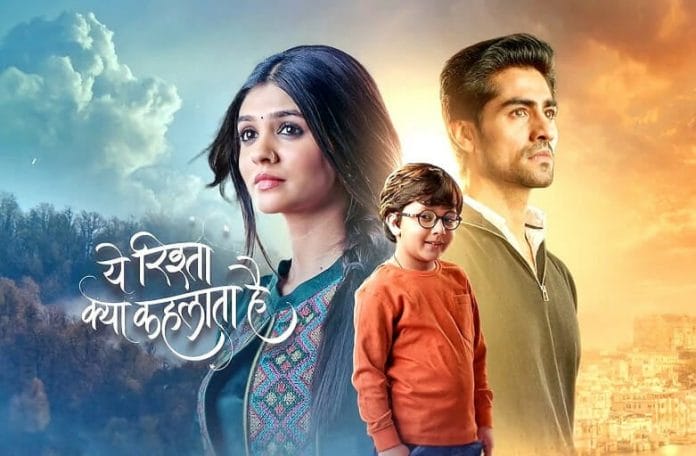 Yeh Rishta Kya Kehlata Hai 12th November 2023 Written Update on TellyExpress.com
In today's episode, Akshara says Abhira doesn't listen to her. She worries, thinking Abhira is getting close to the Goenkas. Abhira asks Akshara if she has called her. Akshara asks Abhira why she is not listening to her. She asks Abhira why she is preparing for Goenkas'. Abhira asks Akshara why she is asking her to stay away from the Goenkas. Akshara asks Abhira to follow her instructions. Abhira asks Akshara to help Goenkas then. Akshara says none of them will go. She asks Abhira to help her in the kitchen.
Aryan, Krish, Kiara, and Charu experiment with the helium balloons. They insist on Armaan trying the helium balloon. Arman denies. He asks Aryan, Krish, Kiara, and Charu not to make mistakes in the preparation, or else Mrs. Poddar will get angry.
Abhira receives a gift from Yuvraj. She tears apart a teddy bear. Abhira gets a call from Yuvraj. Yuvraj confronts Abhira about destroying the toy. He decides to do a big dhamka. Abhira stands stunned. Arman tries a helium balloon. Krish asks Arman to sing. Arman sings. Along with Ruhi, Krish, Aryan, Kiara, and Charu laugh. Arman flirts with Ruhi. He thinks Ruhi is not aware that the Poddar family belongs to him. Arman decides not to reveal the truth to Ruhi. Ruhi asks Arman to help her with the decoration. Arman and Ruhi get close.
The Poddars and the Goenkas get ready for the party. The lights fluctuate. Arman worries Mrs. Poddar will get angry with the arrangements. Akshara asks Abhira why she didn't check the lights. Abhira says she checked the lights. Akshara and Abhira argue. Abhira decides to stay away from the Goenkas.
Abhira fixed the lights. Manish gets teary seeing the Poddar family. Charu asks Mrs. Poddar if they can plan an antaksari. Mrs. Poddar allows. The poddar enjoys the musical night. Arman and Ruhi share an eye-lock.
Manish Swarna interrupts the poddars. They drag everyone to the dance floor. Mrs. Poddar enjoys it. Abhira sees the Poddar and Goenkas. She wishes both families are protected from evil eyes. Episode Ends
Precap: Ruhi says Arman has impressed the Poddars as if they have adopted him. Arman stands stunned. Yuvraj brings Abhira's proposal to Akshara.
Also See: