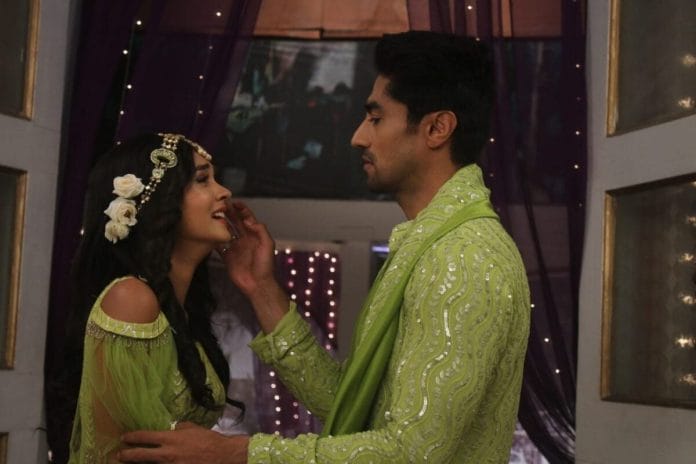 Yeh Rishta Kya Kehlata Hai 14th May 2022 Written Update on TellyExpress.com
In today's episode; Abhimanyu says to Akshara to take care. He hangs up the call. Abhimanyu sees Arohi at the hospital. Arohi tells to Abhimanyu that Harsh asked her to look after Rumani's son case. She asks Abhimanyu to explain her the key of the case. Abhimanyu goes with Arohi. Harsh sees them and says Abhimanyu and Arohi both are sincere about their work and can make a good team if their differences gets over. Kairav worries for Akshara. Manish asks Kairav to think about Abhimanyu who is struggling to save a human life. Kairav think Akshara is alone today and he just hope latter doesn't face the same situation ahead. Manish asks Kairav not stop worrying and relax.
Akshara plays a guitar. Abhimanyu gets romantic with her. He asks why his heart beat fastens around her. Akshara and Abhimanyu spends quality time together. It was Abhimanyu's dream. He further checks upon the patient. Abhimanyu returns home late at night with a rose to surprise Akshara. He enters his room and stands stunned seeing the decoration out there. Abhimanyu sees Akshara sleeping on couch holding his shirt. He feels bad seeing her. Abhimanyu keeps the rose aside and puts Akshara to the bed. He gets elated seeing Akshara wearing bracelet gifted by him. Abhimanyu apologize to sleeping Akshara. He further sits next to Akshara and feels bad for making her waiting. Akshara in sleep waits for Abhimanyu. Abhimanyu sleeps on the floor staring Akshara.
Akshara wakes up and finds Abhimanyu beside her. Akshara asks Abhimanyu to sleep as he is tired. Abhimanyu promise to Akshara for filling the last night gap for her. Akshara puts Abhimanyu to the sleep. Akshara decide to start her day at Birla house.
Kairav cooks Akshara's favorite food and miss her. Goenkas miss Akshara too. Kairav gets emotional, Arohi hugs him. Akshara finds Manjiri in the kitchen. He asks to guide her what everyone likes in the breakfast. Manjiri tells to Akshara that everyone takes cereals in the breakfast. Akshara gets stunned. She decide to cook food for Neil. Akshara asks Manjiri what she likes to eat. Manjiri gets elated as someone for the first time asks for her choice. Akshara cooks sweet for everyone. Harsh refuse to eat sweet made by her. Akshara insists Birla's to taste the food. Anand and Mahima agrees to take a bite. Harsh asks Akshara to start behaving like Birla's. [Episode Ends]
Precap: Harsh goes mad at Manjiri. Abhimanyu takes a stand. Harsh says like Abhimanyu, Akshara too will start disrespecting elders
Also See: