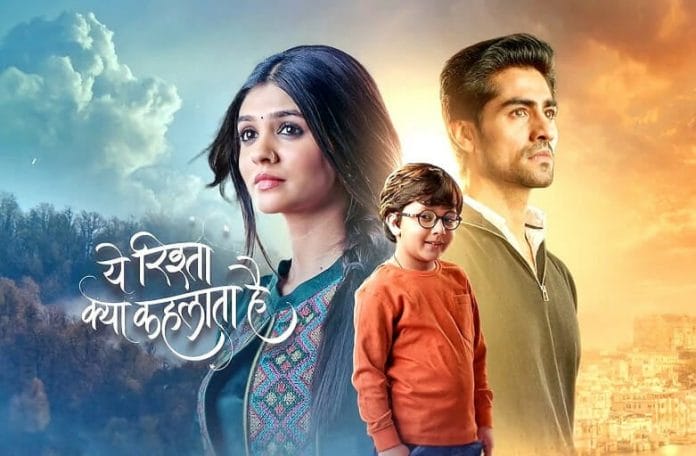 Yeh Rishta Kya Kehlata Hai 14th November 2023 Written Update on TellyExpress.com
In today's episode, Arman and Ruhi remember each other. Arman decides to tell Ruhi the truth about his family. He calls Ruhi but connects with Abhira. Arman asks Abhira how the call is connected to the reception. Abhira says the call is connecting by default. Arman and Abhira argue with each other. Abhira, think she expects Mr. Yuvraj to be a nice person; otherwise, she will land in trouble. Arman decides to tell Ruhi about the Poddars.
Arman bumps into Abhira. Abhira accuses Arman of destroying her swan towel. Arman asks Abhira why hotel people make swans. Abhira asks Arman to recreate them, as he destroyed them. Arman gets angry at Abhira.
Abhira spends time with Manish. Manish feeds rum chocolate to Abhira. Abhira shares with Manish that she is jealous of the Goenkas and the Poddars. She tells Manish that she doesn't have a family. Manish learns Abhira has only a mother. Manish fails to recognize Akshara. He accidentally blesses Akshara. Akshara says after 22 years, Manish blessed her.
Akshara fears Manish and Swarna will confront her. She thinks Abhira can't learn the past. Akshara says that for Ruhi's happiness, she stayed away from her family, and now everything can't be messed up. Abhira asks Akshara what she is wondering. Akshara confronts Abhira about drinking. Abhira talks about rum chocolates. Akshara decides to hide Goenka's truth from Abhira. Abhira demands lemon water. She asks Akshara to give Manish lemon water too.
Swarna scolds Manish for getting drunk. Manish talks about rum chocolates and gets drunk. He remembers Akshara. Abhira asks Akshara what is bothering her. Akshara says she is thinking about an old case that got shut down. She wonders why God wants the old case to reopen. Abhira asks Akshara if they should use their style to open the case or not.
Ruhi confronts Manish about taking Akshara's name. Swarna says Akshara was their daughter too. Ruhi says Akshara snatched their everything. She asks Manish why he was taking Akshara's name. Manish promises Ruhi that he will forget Akshara. Akshara overhears Ruhi's conversation. She decides to stay away from the Goenkas.
Arman decides to tell the truth to Ruhi. Vidya decides to talk to the Goenkas about the alliance. Manisha and Kajal try to interrupt Vidya. Vidya escapes. She bumps into Arman. Arman asks Vidya what she is doing in front of Goenka's resort. Vidya asks the same question to Arman. -Episode Ends
Precap: Yuvraj tries to abduct Abhira. He puts Akshara on gunpoint. Mrs. Poddar confronts Arman, saying that whenever she remembers his mother, she recalls her loss.
Also See: