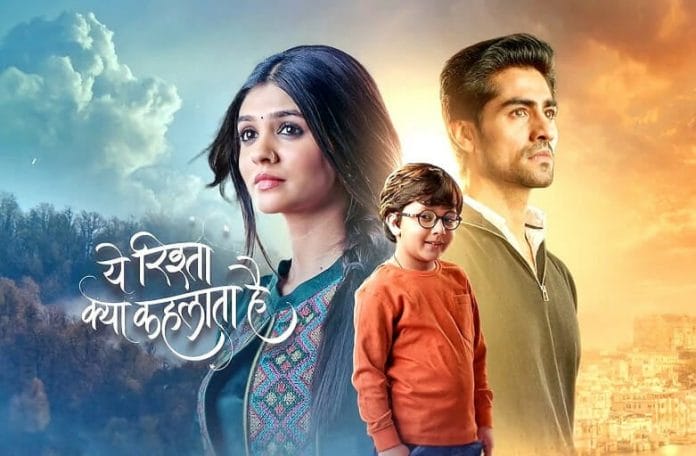 Yeh Rishta Kya Kehlata Hai 16th November 2023 Written Update on TellyExpress.com
In today's episode, Manisha refuses to give Charu permission to make a career in dance. Arman and Charu try to convince Manisha. Manisha says Mrs. Poddar will never agree to it. Arman decides to talk with Mrs. Poddar for Charu. Manisha says Mrs. Poddar will not let Charu make a career. Arman decides to confront Mrs. Poddar.
Madhav gifted a dairy to Mrs. Poddar. Mrs. Poddar says he hasn't changed. Madhav says two things can never change: Mrs. Poddar's attitude and his habit of gifting her dairy. Sanjay taunts Madhav about giving a dairy to Mrs. Poddar. He gifted a telescope to Madhav. Madhav refuses to take the gift. Madhav and Sanjay argue with each other. Mrs. Poddar wishes for Sanjay's win. Madhav stands stunned. Charu asks Arman to talk with Mrs. Poddar later. She says Mrs. Poddar will disagree if Arman talks to her now.
Akshara talks with Jagtap. She asks Jagtap to control Yuvraj. Jagtap assures Akshara. A couple out there likes Abhira's jodi with Arman. Abhira says she will be unmarried her whole life but will never marry Arman. A girl out there asks Abhira not to challenge the universe; otherwise, it will start making a way for Arman to come to her. Abhira stands stunned.
Akshara returns. Abhira asks Akshara what happened. Akshara says Yuvraj will not trouble her anymore. Jagtap asks Yvuraj to control his feelings till voting. Yvuraj refuses to listen to Jagtap. Jagtap says it is hard to control Yuvraj as he is in love.
Manoj discusses a case. Arman helps Manoj. Manoj, thanks, Arman. Arman stays humble. He further demands that Manoj play badminton with him. Manoj agrees. Arman decides to call Ruhi. He looks for her number. Rohit snatches Arman's purse. Arman and Rohit hug each other. Mrs.Poddar and Vidya get emotional seeing Rohit. Mrs. Poddar showers love on Rohit. Arman stands away. He takes pictures of Rohit with Vidya and Poddar.
Ruhi tells Swarna about her feelings for Arman. Swarna says how she can fall in love in a few minutes. Ruhi says she can't explain her feelings for Arman. Abhira demands Akshara shift to Delhi. Akshara explains that running away from problems is not a solution. -Episode Ends
Precap: Arman ask Mrs. Poddar how she can degrade a woman. Mrs. Poddar calls Arman's mother a cheater. Arman stands stunned. Yuvraj manhandles Abhira. Akshara takes a stand.
Also See: