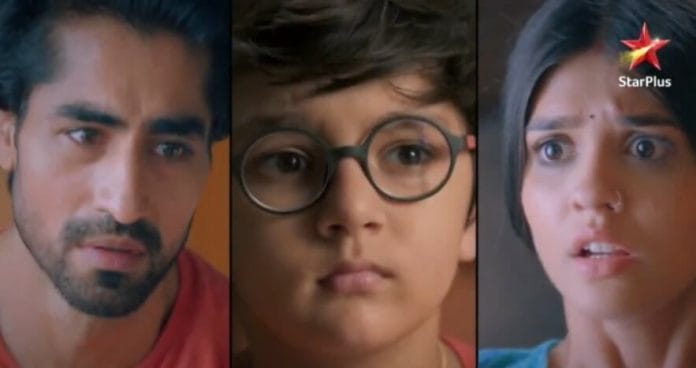 Yeh Rishta Kya Kehlata Hai 19th November 2023 Written Update on TellyExpress.com
In today's episode, Mrs. Poddar asks Arman to take the diya. Arman gets happy. He prays for his family and wants his share of happiness to be given to his cousin. The Poddars decide to celebrate Diwali.
Arman asks Rohit to return the chit. Rohit says he is clueless. Arman looks for a way to talk with the Ruhi. He decides not to call Abhira. Vidya asks Arman whom he is talking. Arman says he was talking to his client. Rohit comes to share a talk with Arman and Vidya. Vidya asks Arman to go to the temple. Arman decides to follow Mrs. Poddar's order. Vidya asks Rohit about his visit to the Goenkas. She talks about Ruhi. Rohit ends up blushing. Mrs. Poddar asks Vidya what Rohit said. Vidya told Mrs. Poddar that Rohit was blushing. Mrs. Poddar and Vidya end up celebrating.
Abhira gets abducted by Yuvraj. She gets scared. Arman thinks of Ruhi. He bumps into Ruhi at the temple. Ruhi complains to Arman about not reaching her. Arman convinces Ruhi that he tried to reach her. Ruhi and Arman hug each other. They confess their love.
Akshara looks for Abhira. Yuvraj asks Abhira to choose an engagement ring. Abhira refuses to listen to Yuvraj. Yuvraj dominates Abhira. He asks Abhira to choose the ring, or else he will call Akshara. Akshara waits for Abhira.
Arman and Ruhi tie the knot at the temple. They wish for each other's togetherness. Vidya and Manisha meet the Goenkas. They talk about Ruhi and Rohit's proposal. Swarna stands stunned. Abhira asks Yuvraj to call Akshara.
Arman and Ruhi decide to celebrate the moment. Vidya tells Manish and Swarna that Ruhi is perfect for Rohit. Manish says they need to consider Ruhi's decision. Swarna remembers Ruhi's love for Arman. Vidya says Ruhi wants a joint family, and she has realized the same. She asks Goenkas to tell their decision.
Arman promised Ruhi to always love her. Ruhi promised Arman to never replace him in her heart. Akshara asks Jagtap why he is not stopping Yuvraj. Jagtap takes Yuvraj's side. He decides to make Abhira his daughter-in-law. Akshara and Abhira fight with Jagtap. -Episode Ends
Precap: Yuvraj harasses Abhir again. Ruhi tells the Goenkas about Arman. Arman gets shocked to learn that Poddar's has fixed Ruhi and Rohit's alliance.
Also See: