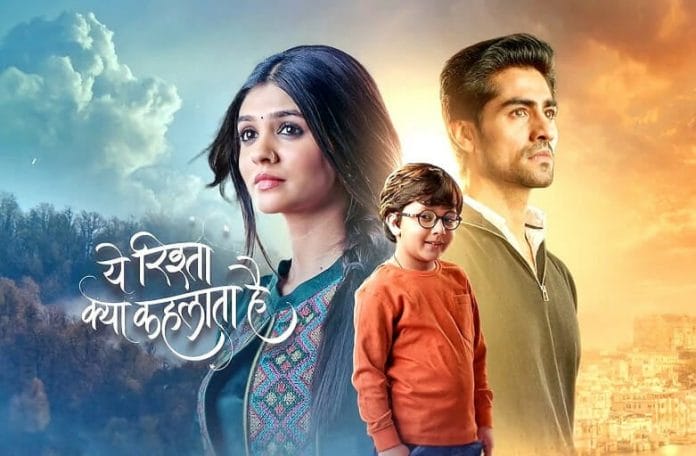 Yeh Rishta Kya Kehlata Hai 20th November 2023 Written Update on TellyExpress.com
AIn today's episode, Surekha tells Ruhi that Poddar's sent a proposal for her. Ruhi learns about Rohit. She tells the Goenkas that she loves someone. Manish asks Ruhi about love. Ruhi says she met someone at Musorrie Resort. Manish assures Ruhi that until she says yes, they will not force her to marry. Ruhi calls Manish fantastic.
Arman tells Ruhi that soon he will take her on the date. He says the date will be the best ever. Manish asks Swarna if she knew about Ruhi's affair. Swarna says Ruhi told her a few days ago. Manish asks Swarna why she is worried. Swarna says she fears love. She remembers Akshara and Abhimanyu's love and says the house has seen deep love earlier too. Surekha says Ruhi is like Arohi, but she doesn't want a destiny for Ruhi like her mother.
Ruhi and Arman exchange messages. Vidya comes to Arman. She talks about the marriage. Arman refuses to marry. Vidya says Mrs. Poddar wants Rohit's marriage. Arman says he will be the happiest if Rohit gets married before him. Vidya gets happy hearing Arman doesn't have a problem with the marriage. She asks Arman if he will see the girl's picture. Arman gets excited. Vidya failed to show the picture.
Akshara worries for Abhira. Abhira hears someone's cry and decides to help. Yuvraj suffocates Abhira. Akshara shares her worry with Kriplin. Anurag and her wife help Abhira. Yuvraj sees Anurag touching Abhira. He hits Anurag with his car. Anurag breathes his last. Anurag's wife accuses Abhira.
Akshara takes the police to Jagrag's house. She looks for Yuvraj. Jagraj asks Akshara to calm down. Akshara learns Jagrag has hidden Yuvraj. She decides to not let anything happen to Abhira. Abhira asks Akshara if she is fine. Akshara decides to protect Abhira from all the evil.
The poddars gather to celebrate Diwali. Arman imagines Ruhi while doing the puja. Kiara, Charu, Krish, and Aryan have doubts. Arman blushes. He further thinks everyone is doing the puja in pairs except Madhav and Vidya. -Episode Ends'
Precap: Abhira says to Yuvraj that he is out of jail because of Jagrag. She says Akshara will send her back to jail. Abhira wishes for a lawyer opposite Akshara so that she wins the case. Ruhi waits for Arman on their date. Arman bumps into Abhira.
ALso See: