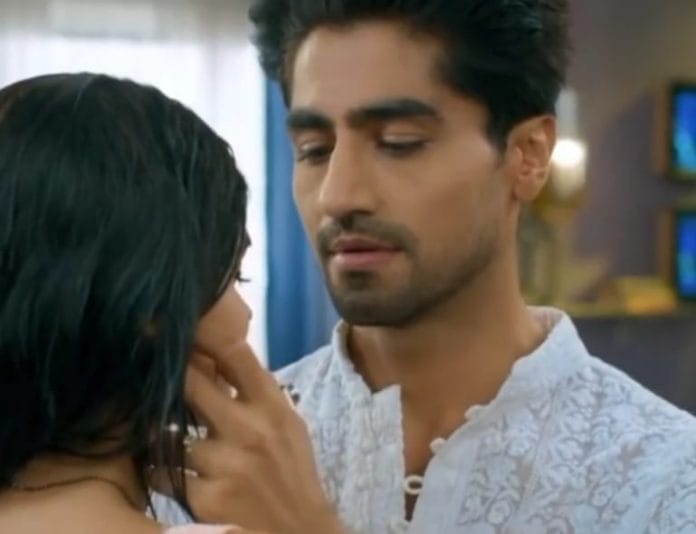 Yeh Rishta Kya Kehlata Hai 21st June 2022 Written Update on TellyExpress.com
In today's episode, Goenka's enjoy the dance. Akshara dance and miss Abhimanyu. She dream Abhimanyu walking upto her. Akshara think Abhimanyu apologizing to her. Both dance together. Back to reality; Akshara gets disappointed realizing it was her dream. She gets emotional seeing Manjiri, Mahima, Neel, Parth and Shefali at her place. Manjiri apologize to Akshara. Akshara looks for Abhimanyu. Goenka's greet Birla's. Kairav asks for Abhimanyu. Akhliesh asks Kairav not to worry as Abhimanyu will come for Akshara's sake. Manjiri tries to talk with Akshara. Akshara makes an excuse and leave the place. She cries. Kairav about to see Akshara but latter hide. Arohi bring into Kairav's notice that Akshara is behaving weird. Kairav and Arohi worry if something is wrong between Akshara and Abhimanyu.
Akshara asks Neel if he is fine. She offers kachori to him. Neel apologizes to Akshara for his past behaviour. Akshara asks Neel not to worry and keep smiling. Neel asks Akshara if everything is fine with her. Akshara asks Neel not to worry as she is just tired. Kairva message Abhimanyu. He asks him to come. Abhimanyu says Akshara will throw attitude if he will go. He refuses to believe that Akshara might not missing him. Akshara learn that Kairav and Arohi have messaged Abhimanyu. She worry thinking Abhimanyu will feel pressure and will react on the message. Akshara worry thinking Abhimanyu's love and anger both are unpredictable.
Arohi talks with Neel. She says to Neel that he can share his pain because none can understand him better. Neel share with Arohi that he did wrong with Manjiri despite knowing Harsh was wrong. He says despite that he wants to call him father. Arohi asks Neel to go for it. She asks if anyone is stopping him. Neel says no. Arohi asks Neel not to hesitate and talk with Harsh. Neel praises Arohi. He says she is not that bad. Aorhi praises Neel too.
Abhimanyu recall his moments with Akshara. He gets teary and frustrated. Goenka's along with Birla's enjoy Sawan Milni together. Akshara wait for Abhimanyu. Abhimanyu make an entry. He dreams Akshara hugging him. Akshara sit shocked on the swing. Abhimanyu dance on Nagada song. He shares the swing with Akshara. Vansh praises Abhimanyu for making a dramatic entry. Swarna compliments Akshara and Abhimanyu. Abhimanyu asks Akshara to reveal about their fight to the family as he can't pretend to be happy. Akshara asks Abhimanyu to not involve family in their fight. Abhimanyu stands up from the swing. Swarna and Manish asks what's wrong. Abhimanyu says Akshara wants to tell something. Akshara gets shocked. [Episode Ends]
Precap: Manish and Akhilesh announce about a game for couples out there. Abhimanyu makes Akshara wear bangles. Akshara gets hurt.
Also See: