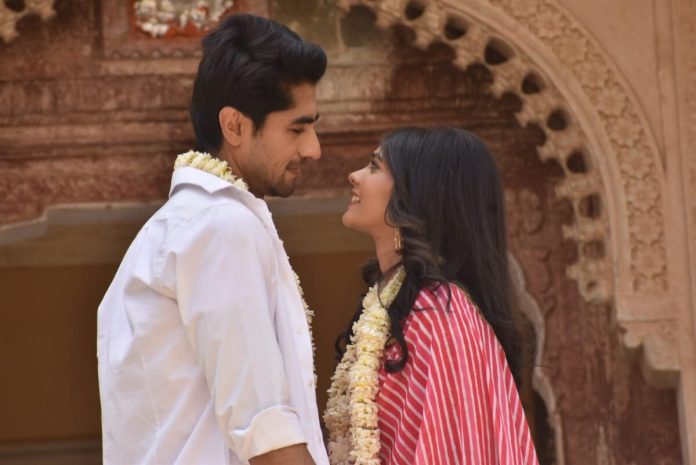 Yeh Rishta Kya Kehlata Hai 21st May 2022 Written Update on TellyExpress.com
In today's episode, Abhimanyu check Rudra. Rudra wait for Arohi. Abhimanyu inform Rudra that Arohi left the hospital. He asks if he doubt his capability. Rudra praises Arohi and informs Abhimanyu about his farmhouse party. Abhimanyu alerts Rudra and asks him to stay away from Arohi or any other female staff at the hospital. He also told Rudra that Arohi is his wife's sister. Rudra gaze at Abhimanyu.
Akshara gets ready and gets excited to celebrate Harsh and Manjiri's anniversary. She thinks Abhimanyu and Manjiri will get super happy. Manjiri inform Abhimanyu that she has prepared the stuffs so that he can take along. Abhimanyu says to Manjiri that Akshara should not learn about his surprise. Manjiri assure Abhimanyu. She adds, she will miss Akshara, as her vibe is positive. Manjiri share with Abhimanyu that being around at Akshara she felt good and didn't felt lonely today. Abhimanyu and Manjiri recall their past with Harsh. Abhimanyu decide to hang up the call. He further says he will not think about the past.
Anand says to Harsh that on his anniversary they should go out for a dine. Harsh says that anniversary is celebrated when one is happy in his married life. He further quote he can't believe on the name of conference, Abhimanyu has planned his honeymoon. Mahima says Abhimanyu is professional and don't know what has happened to him. Harsh says Akshara's fever. He adds Abhimanyu should come out from Akshara's trap soon. Harsh regret that married life of his and Abhimanyu's fate is same. Anand and Manjiri side Harsh.
Akshara cleans picture of Harsh and Manjiri's wedding. Manjiri sees Akshara and asks where she found the photo. Akshara told her from the store room. She asks Manjiri to do that party. Manjiri says she always wanted but none at the house has a time to celebrate birthdays or anniversary. Akshara feels bad for Manjiri and hides about the surprise party. She insists Manjiri to get decked up for her happiness.
Furthermore, Akshara send her picture to Abhimanyu. Abhimanyu gets smitten seeing Akshara and rushes to meet her. Later, Goenkas visit Birla's. They congratulate Harsh and Manjiri. Birla's stands shocked learning about the party. Neel and Parth get tensed for Manjiri. Kairav feel Birla's didn't like the surprise. Suhasini asks Kairav not to overthink. Abhimanyu sees the arrangement and get shocked. Akshara sings Manjiri's favourite song. Abhimanyu gets irked. [Episode Ends]
Precap: Harsh says to Manjiri that she has to face the consequences for not stopping Akshara from doing the drama. Abhimanyu gets angry post Akshara inform him that Goenka's want to take her along.
Also See: