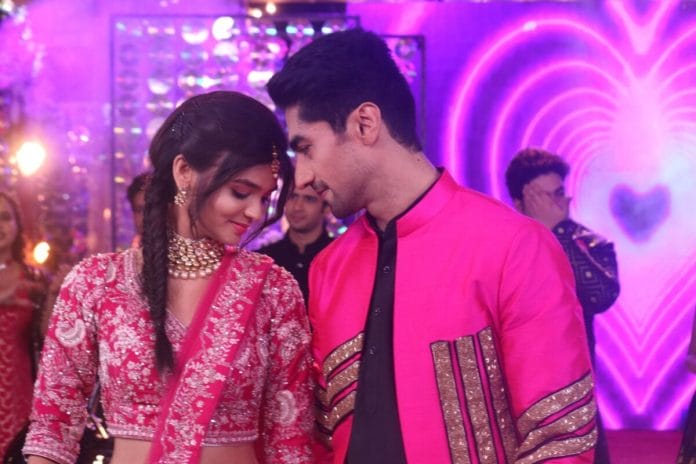 Yeh Rishta Kya Kehlata Hai 22nd January 2023 Written Update on TellyExpress.com
In today's episode, Akshara and Abhimanyu bump into each other. The clock strike 11:11. Akshara and Abhimanyu stand teary. Abhimanyu walks out from the shop. Akshara stands stunned. She calms herself. Shefali looks for her make-up kit. Ruhi plays with Shefali's make-up kit. She calls out Ruhi for using her make-up. Ruhi gets afraid. Arohi confront Shefali over getting angry on Ruhi for using the make-up. Shefali says Ruhi is annoying. Ruhi says post Abhimanyu left everyone started scolding her. She looks for Abhimanyu. Manjiri and Parth watches Shefali from far. Manjiri says to Parth that she never saw Shefali getting irked for small things. She asks Parth to talk with Shefali as she doubts she is taking so much of pressure. Parth assures Shefali.
Akshara gets restless. Neelima asks Akshara why she got afraid. Akshara makes an excuse. Neelima says it happen brain stops when someone comes in front when the person did not expect it. She further asks Akshara to get ready to visit the wedding of her niece. Akshara assures Neelima. Parth confront Shefali about scolding Ruhi. He adds Ruhi only took her make-up and not jewellery. Shefali says because she can survive without jewellery but not without make up. Parth hits Shefali. He asks Shefali to stop giving him reason to slap her. Shefali replies back to Parth. She gets a call from Shivu. Shivu demands Shefali to send him sweets. Parth too talks with Shivu.
Parth says to Shefali that she love him thus she is with him. Shefali says she is bearing him because of Shivu. She asks Parth not to misunderstand her. Akshara recalls Abhimanyu's moment. Abhir asks Akshara to write a thank you note as his teacher has asked. He asks to mention both the parents' name. Akshara writes Abhimanyu's name by mistake. Abhir asks Akshara how Abhimanyu became his father. Akshara tear the page. She adds when you are angry with someone that person's name gets stuck in the mind. Abhir says thus he keeps angry on his math teacher.
Arohi discuss patient with Abhimanyu. She asks Abhimanyu about Shimla. Abhimanyu says to Arohi that because of weak network he can't understand anything. He further hears a celebration sound and goes to check. Abhimanyu gets stunned seeing Akshara dancing at the event. He sees Abhinav and Abhir too.
Abhinav sees Abhimanyu and gets happy. He says something is between them thus they are bumping into each other. Akshara and Abhimanyu meet each other as a stranger again. [Episode Ends]
Precap: Akshara asks Abhinav to keep Abhimanyu away from else he will end up hurting himself. Abhimanyu overhears Akshara's conversation. He further gets jealous seeing Abhinav and Akshara together.
Also See: