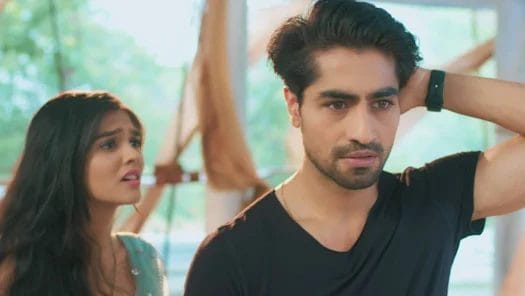 Yeh Rishta Kya Kehlata Hai 23rd July 2022 Written Update on TellyExpress.com
In today's episode, Akshara thanks God for giving hope. She says to Abhimanyu not to worry as soon he will be back to his first love, his hospital. Abhimanyu says to Akshara that he wants to return to his first love soon. Akshara gift bracelet to Abhimanyu. Abhimanyu asks the reason. Akshara says whenever either of the one will lose hope, the bracelet will remind them that they can do it. Abhimanyu holds Akshara's hand. He says to Akshara that he is feeling sleepy because of medicine. Abhimanyu asks Akshara to go to Manjiri and ask her to thank God as he returned home safely. Akshara tells to Abhimanyu that Arohi saved him. Abhimanyu sit stunned. Akshara says she will always be in debt to Arohi.
Neil thanks Arohi. Akshara come and everyone asks about Abhimanyu. Akshara says Abhimanyu is taking rest. Akshara thanks Arohi for saving Abhimanyu's life. She says to Arohi that she liked that she kept their differences away and saved Abhimanyu. Arohi says to Akshara that but they fight a lot. Akshara says to Arohi that she never feel bad after fighting with her. She tells because of their last fight she got a motivation to build her carrer. Akshara assures Arohi that post becoming famous she will surely thank her on the stage. Goenkas gets elated.
Arohi gets a call from Rudra. She thinks Abhimanyu and Akshara ruined her career and now she will destroy their personal and professional life. She plans to separate Abhimanyu and Akshara. Arohi says Abhimanyu tried to break her confidence and now she will not spare him.
Akshara motivates Manjiri. Manjiri asks Akshara from where she gets so much positivity. Abhimanyu comes down. Goenkas and Birlas try to sympathize with Abhimanyu. Akshara adds for a patient medicine and faith both works. Abhimanyu sees Harsh. Anand says he called Harsh to share a talk but before that accident incident took place. Abhimanyu says he don't have problem with Harsh meeting Birla's. Mahima asks Anand what more he is hiding. She gets upset thinking Anand didn't share about Harsh's condition with her.
Abhimanyu thanks Arohi for saving him. Arohi decide to destroy Abhimanyu. Akshara asks Abhimanyu to have coffee by his own. Abhimanyu fear to hold the cup. Akshara boosts Abhimanyu's confidence. Majniri gets emotional seeing Akshara's constant support for Abhimanyu.
Suhasini tells to Goenkas that she asked panjitji to do puja on Abhimanyu's name. Manish says Akshara was right both medicine and faith works. Akhilesh says he will contact best doctor to help Abhimanyu. Vansh says they will help Akshara in keeping hope alive. Kairav praises Arohi for being kind. Abhimanyu does exercise. Akshara wakes up. Abhimanyu and Akshara shares a talk. Both gets upset post Abhimanyu mention about doing surgery and going to the hospital. Akshara ignores manager call. [Episode Ends]
Precap: Arohi tries to prove to Abhimanyu that Akshara and Dr. Shashi bonds well. Akshara trips and Shashi helps him. Abhimanyu stands stunned.
Also See: