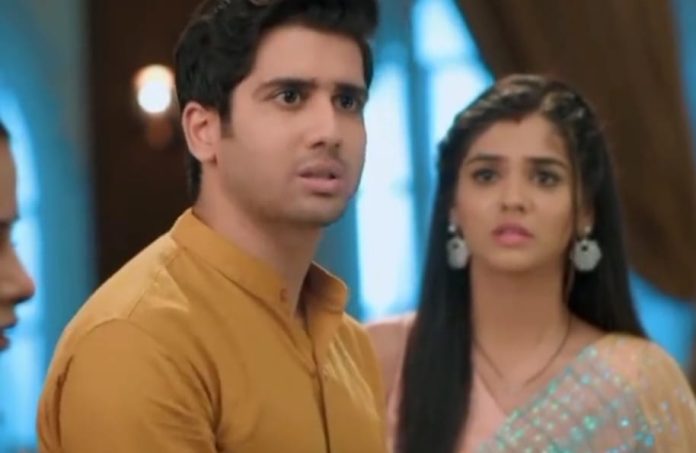 Yeh Rishta Kya Kehlata Hai 23rd June 2022 Written Update on TellyExpress.com
In today's episode, Akhilesh asks everyone to start the game. He adds bangles are delicate and asks everyone to handle with care. Akhilesh plays bole churiyan song. Abhimanyu and Akshara recall their moment. Arohi asks Akhilesh if only one song is made on bangle. Akhilesh says bole churiyan is trending. Vansh says to Akhliesh that he impressed him. Manish select bangles for Swarna. Swarna asks Manish to make her win as he is choosing wrong size. Kairav helps Manjiri. Vansh says to Mahima that bangles are not present of her size. Mahima chooses bangle for herself. He says not size but hand smoothness matters. Vansh gets impressed.
Arohi asks Neil to make her win because she is the best. Neil asks Arohi to be patient. Akshara instruct Abhimanyu to make the bangles. Akhilesh asks teams to gear up. Parth, Shefali, Manish, Swarna, Abhimanyu, Akshara, Mahima, Neil, Arohi and Vansh make their partners wear bangles. Akhilesh declare Akshara and Abhimanyu winner. Akshara gets hurt with the bangle. She hides from everyone. Manjiri says to Abhimanyu and Akshara that they resemble Lord Krishna and Radha. She adds after the fight love grows stronger between the couple. Akshara excuses herself. She goes to the kitchen and struggles to take out broken bangle piece. Akshara motivates herself to take out the bangle. Abhimanyu comes for Akshara's rescue.
Akshara refuse to take Abhimanyu's help. Abhimanyu insists Akshara. Both argue with each other. Arohi sees Abhimanyu and Akshara's argument. She says something is fishy between Akshara and Abhimanyu. She decides to call Goenka's and Birla's to show Abhimanyu, Akshara's fight.
Akshara says to Abhimanyu that she doesn't need a doctor. Abhimanyu says he isn't just a doctor but a husband too. He adds being a husband he can't overlook her pain. Abhimanyu make Akshara sit on kitchen platform. He takes care of her wound. In the meantime, Arohi calls the family to witness Abhira fight. Abhimanyu and Akshara pretend being normal with each other. Manish asks Akshara about the wound. Akshara says she hurt herself. Manjiri worry for Akshara. Akshara asks if they all were searching them. Swarna says Arohi called them to play some game in this area. Abhimanyu and Akshara gets shocked. Akhilesh asks Arohi about the game. Arohi says she canceled it. She thinks how she always fail in front of Abhimanyu and Akshara.
Later, Swarna bid adieu to Birla's. Manjiri thanks Birla's for making her comfortable. Birla's asks Akshara to come along. Akhilesh inform about Suhasini's health condition. Abhimanyu checks Suhasini. He gives her injection. Suhasini and Manjiri give relationship advice to Abhimanyu and Akshara. [Episode Ends]
Precap: Goenkas admit Suhasini to the Birla hospital. Abhimanyu share with Akshara if Suhasini learned about their fight. Suhasini over hears Abhimanyu and Akshara's talk.
Also See: