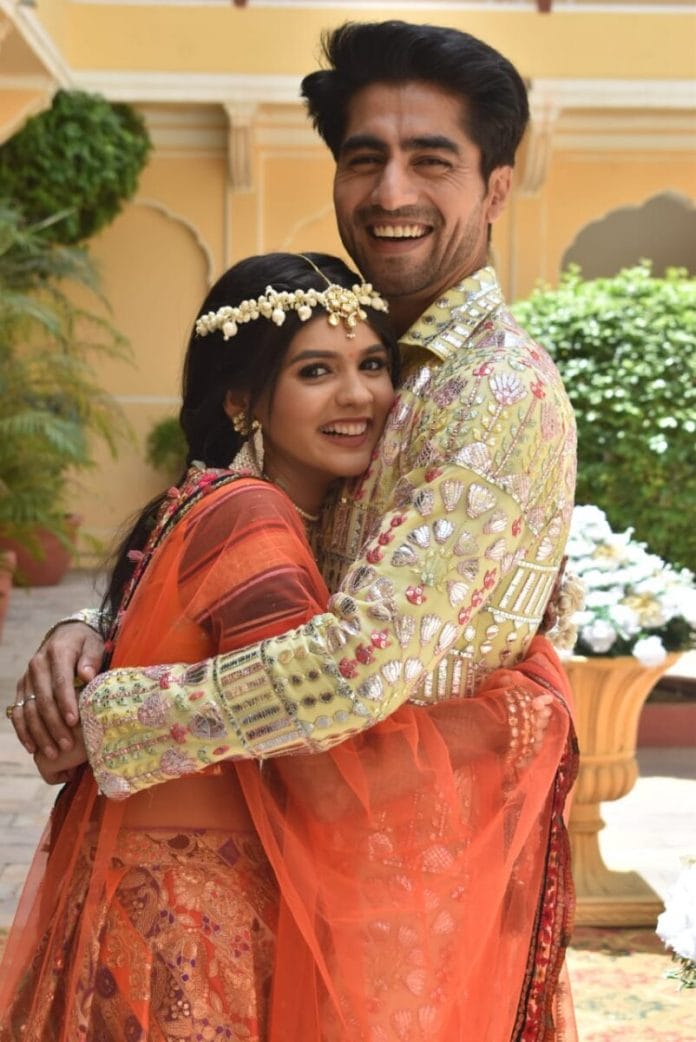 Yeh Rishta Kya Kehlata Hai 25th May 2022 Written Update on TellyExpress.com
In today's episode, Abhimanyu and Kairav fights with each other over taking care of Akshara. Mainsh asks Kairav to stop. Kairav questions Manish why none is not questioning Abhimanyu as Akshara fallen sick because of him. He asks Abhimanyu what wrong Akshara did by celebrating Harsh and Manjiri's anniversary.
Abhimanyu asks Kairav not to make him recall the celebration as he is here forgetting the night. Kairav says Akshara is unwell because of him. Both get adamant to take care of Akshara. Manish takes Kairav with him. Suhasini says to Abhimanyu and Kairav that if Akshara would have been conscious she would have felt bad seeing them fighting.
Akshara wakes up. Abhimanyu informs Akshara that she is not well. Akshara recalls her fight with Abhimanyu. She hugs him. Akshara realizes Abhimanyu has a fever too. Abhimanyu says to Akshara that she is unwell. Akshara and Abhimanyu take care of each other. Both feed medicine to each other as well.
Neel says to Manjiri that he is sorry for misbehaving with Harsh but he is helpless. Manjiri says to Neel that she too never misbehaves with Harsh but she lost her cool when he disrespected Abhimanyu and Akshara.
Harsh over hears Manjiri and Neel's talk. He says he needs to stop before the spark turns into a fire. Kairav gets angry on Abhimanyu for troubling Akshara. He says he will not spare Abhimanyu if he will hurt Akshara. Manish makes Kairav understand that Abhimanyu is right at his place. He asks Kairav to stop interfering in Akshara's life.
Akshara and Abhimanyu clear their misunderstanding. They apologize to each other. Abhimanyu says to Akshara that she is hungry and should eat. Goenka's get happy seeing Abhimanyu and Akshara together. Kairav ignores Abhimanyu. Abhimanyu takes Akshara to their confession spot. Akshara asks Abhimanyu the reason for their visit at the place. Abhimanyu says to Akshara that place is magical as it carries away his stress. Akshara asks Abhimanyu if he is stressed.
Abhimanyu asks Akshara to give him a promise. He asks Akshara to promise him that she will not try to bring change at Birla house. He asks Akshara to focus on their wedding life. Abhimanyu asks Akshara to promise him that she will keep a distance from Birla members. He says to Akshara that since childhood he has seen unnecessary at the house and it is painful.
Abhimanyu says to Akshara that she won't be able to handle them thus he is protecting her. Akshara gives a hug to Abhimanyu. She says to Abhimanyu that one day he himself will solve family problems. Akshara gets an interview call. She asks Abhimanyu to permit her. Abhimanyu says she doesn't need his permission for anything ever.
Later, Mahima and Harsh learns about Akshara's interview at charitable trust. Both berate Akshara. Akshara gives a befitting reply to Mahima and Harsh. Shefali says to Akshara that she is proud that she is trying to establish her career and taunts Parth. Harsh says high time Neel should start working too.
Afterwards, Akshara gets stunned when Abhimanyu turns a driver for her. [Episode Ends]
Precap: Abhimanyu tries to stop Akshara from working at charitable hospital. Akshara asks Abhimanyu to trust her.
Also See: