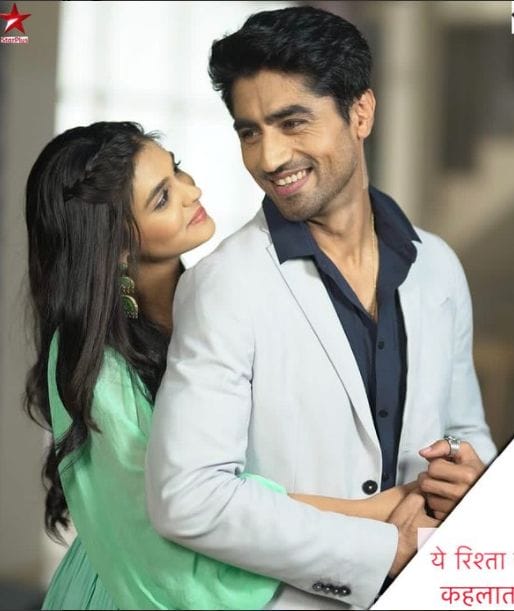 Yeh Rishta Kya Kehlata Hai 26th October 2022 Written Update on TellyExpress.com
In today's episode, Nishta asks Arohi and Neil to perform the pre-tilak ritual. Arohi and Neil put their handprint on the paper as per the ritual. Nishta asks Manjiri to sign the paper as a memory. Manjiri's saree about to catch the fire while signing the paper. Abhimanyu and Akshara run to save Manjiri. Both accidentally perform the ritual. Arohi accuse Akshara for ruining her function. Akshara tries to defend. Neil says he understand Abhimanyu and Akshara tried to help Manjiri. Nishta says the mud is over and they can't reform the ritual.
Neil decides to focus on the main function. Arohi think she won't let Akshara ruin her happiness. Akshara goes to clean her hand. Neil stops Akshara. Akshara apologize to Neil. Neil thanks Akshara for coming. Akshara tells to Neil that she will leave soon. Neil insists Akshara to stay until function get over. Akshara stays back for Neil. Abhimanyu and Akshara clean their hand in pool. Abhhimayu adores Akshara. Akshara about to leave. Abhimanyu offers tissue to Akshara to wipe her hand. Akshara uses her dupatta.
Manish think Kairav's case will reopen anytime. He says he wanted to be a part of Arohi's tilak but he can't fake being happy with the alliance. Manish worry for Kairav. Manjiri asks to start the function. Neil says after dance. Goenkas and Birlas dance together. Akshara stand stressed. Abhimanyu and Akshara awkwardly dance together.
Mahima asks Neil and Arohi to exchange the rings. Nishta asks Akshara and Abhimanyu to forward the ring. Akshara and Abhimanyu help Neil and Arohi to complete the ritual. Nishta click pictures. She asks Akshara and Abhimanyu to smile while posing. Neil and Arohi's engagement takes place. Mahima asks Manjiri to bring the bangle she kept for Arohi.
Akshara decide to meet Manjiri. She asks Manjiri about her health. Manjiri asks Akshara not to call her mother. She asks her to address her aunty. Akshara stand broken. Manjiri tell to Akshara to check the bangle if it is fit or not. Akshara gets teary. Harsh asks Manjiri about her cold behaviour towards Akshara. Manjiri says he is applying reverse phycology on Akshara so that she can mend her relationship. Harsh wish the same.
Kairav asks Manish if he took his medicine or not. Mahima says to Kairav that soon he will go to jail. Kairav is stressed. Parth feels bad for Kairav. Manjiri and Harsh plan to bring Akshara and Abhimanyu close.
Abhimanyu goes to check Shivu. Manjri makes an excuse and send Akshara behind Abhimanyu. Akshara learns about Abhimanyu taking anxiety and sleeping pills. She gets teary. Shivu cries. Abhimanyu tries to help Shivu. Akshara spots Abhimanyu with Shiv. [Episode Ends]
Precap: Akshara put Abhimanyu to the sleep. Arohi asks Akshara and Abhimanyu to chill later.
Also See: