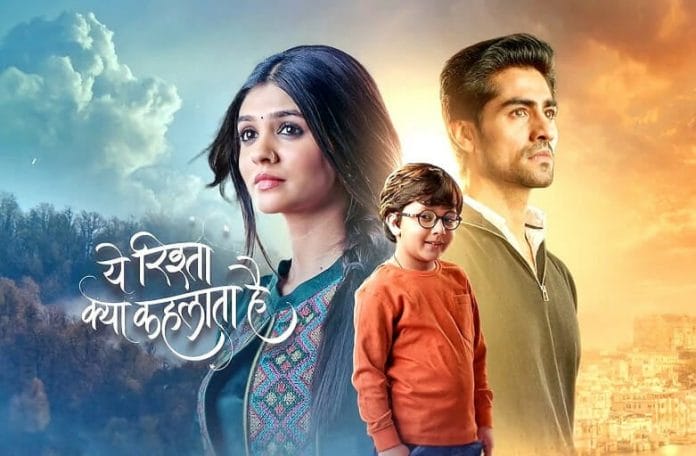 Yeh Rishta Kya Kehlata Hai 27th September 2023 Written Update on TellyExpress.com
In today's episode, Manjari gets irked. Shefali asks Abhimanyu not to worry about Manjari. She says Manjari is overexcited like them. Shefali says they are all excited. She is excited to see Abhira's love story again. Abhimanyu says Akshara is marrying because of Abhir. Shefali says she will hope Akshara accepts Abhimanyu as a husband too. Abhir, along with Manish and Swarna, They inform the Birlas that Akshara has agreed to a grand wedding. Manjari gets excited. Shefali says Abhimanyu might not express it, but she will hope Akshara accepts Abhimanyu's love.
Abhimanyu asks Akshara if she is fine with the grand wedding. Akshara remembers the past. She says Abhimanyu changed a lot. Abhimanyu demands a court wedding. Akshara agrees to the wedding celebration.
Manjari goes to the temple. Muskaan visited too. Manjari gets excited for the wedding. Muskaan says she can't pretend to be happy. Manjari asks Muskaan what she means. Muskaan talks about Abhinav. She claims that because of Abhimanyu, Abhinav died, and now he wants to snatch Akshara and Abhir. Manjari stands stunned. Muskaan says the day Manjari and Abhimanyu are super happy, God will snatch their happiness. Manjari stands stunned. Muskaan prays to God to fulfill her demand. Manish calls Manjari and discusses the wedding. Manjari asks Manish to restrict Muskaan from entering Akshara and Abhimanyu's wedding. Manish and Swarna meet Manjari. Manjari demands not to bring Muskaan to the wedding. Manish and Swarna are against Manjari's decision.
Akshara and Abhimanyu try their clothes. Abhir helps Abhimanyu and Akshara. Manish says they can't sideline Muskaan. Manjari gets adamant. Abhimanyu praises Akshara. Abhir decides to check his clothes. Akshara decides to praise Abhimanyu too. Abhimanyu stands stunned.
Surekha, Suhasini, Manish, and Swarna discuss Manjari's condition. Suhasini says that for Manjari's condition, they can't sideline Muskaan. Swarna worries about Kairav. She wonders if Kairav will support Akshara or Muskaan. Kairav overhears Swarna and Manish's conversation. He gets restless.
Ruhi helps the Birlas prepare dances. She asks Abhimanyu to join them. Abhimanyu decides to complete his work. Ruhi asks Arohi to call Kairav and take the list of the songs they are preparing for the sangeet. Arohi calls Kairav. Kairav makes an excuse. He says he won't be able to attend the sangeet because of his work load. Abhimanyu doubts Kairav's lie. Manjari thinks Manish has talked to Kairav about Muskaan. Kairav hangs up the call by making an excuse.
Abhir helps Akshara select her jewelry. Akshara asks Abhir to study. The Goenkas are stunned to see Kairav and Muskaan leaving the house. [Episode Ends]
Precap: Swarna demands Akshara prepare Lord Ganesh's idol for veneration. Akshara and Abhimanyu share a moment with each other.
Also See: