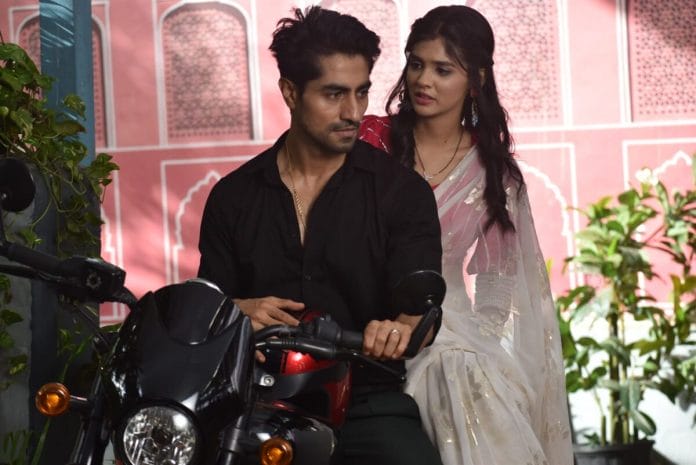 Yeh Rishta Kya Kehlata Hai 30th June 2022 Written Update on TellyExpress.com
Episode starts with Parth getting anxious while Neil, Abhimanyu and Akshara tries to calm him. The latter brings a mouth organ and gives it to Parth, she encourages him to play it and reminds about his wish to learn music therapy. He plays it and gets relaxed. He shows his gratitude towards Akshara and says that he wants to do something related to music as he is interested in it. He denies to accept his parent's advice, while Abhimanyu shows his support towards him. Meanwhile, Parth questions them about attending Bijoria's party, while Akshara and Abhimanyu looks at one another.
Here, Abhimanyu goes inside the hospital as he gets an emergency call. Harshvardhan finds about the matter through his source inside the hospital and gets furious after learning about Mahima's move. He proclaims that she is trying to grab the advantage of the situation by replacing Parth on his position.
Harshvardhan determines to get his position back inside the hospital and declares to fail Mahima's plan. Whereas, Akshara keeps thinking about the party and then looks at the pending paperwork. She thinks whether to complete the work or attend the party and gets into a turmoil. Whereas, Abhimanyu also keeps thinking about his and Akshara's moment.
Elsewhere, Abhimanyu gets confused to decide whether to attend the party or not. At that time Shefali along with Neil and Parth comes inside his room and ask him to get ready for the party. He denies but they forces him to attend it. He gets up and goes towards his closet.
Abhimanyu sees Manjari pressing his clothes and tries to stop her. She was about to bring out his shoes but he prohibits her and says that he will do it on his own. She combs his hair and insists him to mend his relationship with Akshara. She reminds about her and Harsh's relationship and gives an emotional advice to Abhimanyu.
Ahead, Akshara receives a voice message from Suhasini, who ask the latter to attend the party. She tells that she is sending a dress for Akshara for going to the party. The latter insists her to clearify her misunderstandings with Abhimanyu. Meanwhile, Abhi attends the venue along with his family.
Bijoria questions him about Akshara, while Neil replies that she will surely come. Everyone keeps asking Abhi regarding Akshara while he regrets coming to the party. He gets furious at the bartender and expresses his anger. Whereas, Dr. Rohan confronts him in intoxicated state and shares his views about Abhi and Akshara's relationship.
Further, Akshara tries to make a patient sleep and sings for him, while Manjari comes there and takes her place. She convinces Akshara to attend the party and sends her from there. Whereas, Arohi comes to the party alone and says that she don't have any idea if Akshara will attend it or not. Abhi decides to leave the party but Neil tries to stop him. The latter apologises to Abhi and insists him to wait for Akshara.
Precap:- Abhimanyu and Akshara dances together on "Rang Saare" song. They gets together and enjoys the party, while suddenly Abhimanyu gets an emergency call from the hospital and rushes to attend the case. Meanwhile, a guy sees Akshara and questions the waiter about her. The latter notify her to be the music therapist of Birla hospital, while the guy keeps staring at Akshara.
Click to read