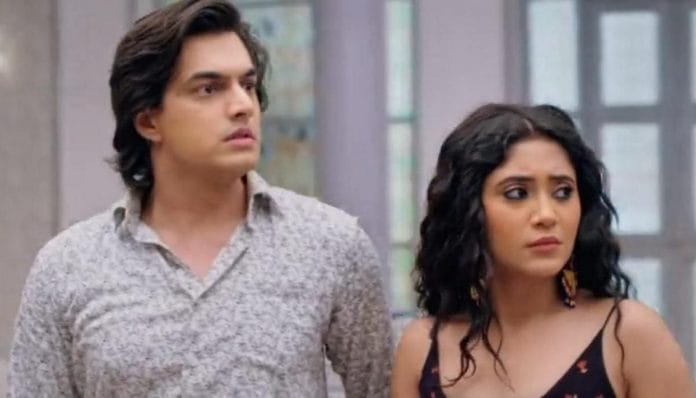 Yeh Rishta Kya Kehlata Hai 31st July 2020 Written Update on TellyExpress.com
Today's episode starts with Naira asking Kartik to come with her and tell the truth to inspector that he is not behind the accident. Kartik says they have already taken money. Naira says they will return the money as family needs him more than money. Kartik says to Naira that she is turning selfish and not thinking about their employees. Kaira argues with each other and Kartik decides to sign the confession papers. Naira cries and Kartik asks her to leave the place.
There, Goenka's lawyer asks them to somehow manage to stop Kartik from signing the papers else they won't be able to do anything. Goenka's wait for Naira. Naira comes home and goes to her room. Goenka's doubt her reaction. Further, Naira in her room cries and thinks she can't stay away from Kartik.
Also read:
Other side, Sita thinks Naira might have smelled the truth. She thinks to do something asap. She goes to Kartik and asks him to sign the confession paper now as she can't give him more time. Here, Naira learns that Suhasini left the house. Naira finds Suhasini.
Ahead, Naira tells Kartik's sacrifice truth to Goenka's. Goenka's stands shocked. They decide to support Kartik. Manish gets a call from advocate and learns that Kartik signed the confession paper. Naira and Goenka's stand shocked.
Later, Naira decides to turn Tina to stop Kundan after Naksh tells her that Kundan is leaving the city.
Naira reaches the airport and takes away his ticket. (Episode Ends)
Precap: Naira meets Kundan and instigates him. She asks him to trap Sita in the accident case.