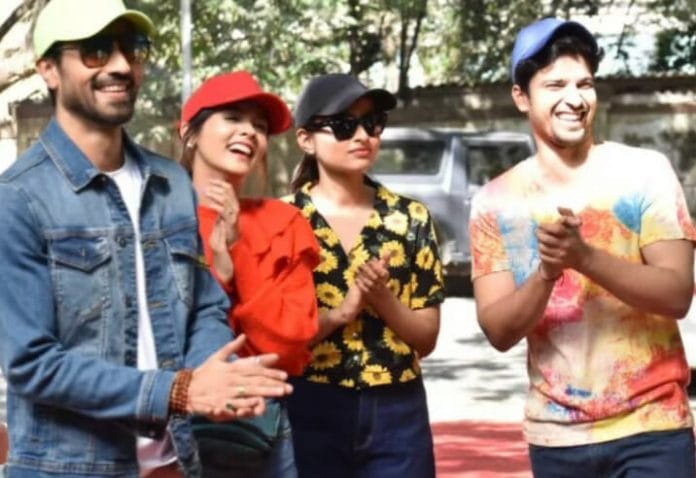 Yeh Rishta Kya Kehlata Hai 3rd January 2023 Written Update on TellyExpress.com
In today's episode, Akshara eats. Abhinav pleads Verma to trust him and let Akshara stay back. Verma gives time to Abhinav and Akshara. Abhinav thanks Mr. Verma for helping them. Abhinav asks Akshara to think what she will do next. He asks Akshara to take her time. Akshara asks Abhinav to help her in getting job. Abhinav asks Akshara to think about her family as her future baby will carry forward the legacy. He asks Akshara to take a time to think. Akshara sit shocked.
Abhimanyu recall Neil's death. A stranger advice Abhimanyu to consume alcohol to supress his stress. Abhimanyu recall Arohi, Manjiri accusing Akshara for Neil and his babies death. He consumes alcohol. Abhinav helps Akshara in getting job in his company. Abhinav's boss hires Akshara. He eyes upon Akshara. Abhinav feed pastry to Akshara. Akshara asks the reason. Abhinav says to celebrate happiness. Akshara gets convinced. She eats cake. Abhinav tells to Akshara that he has always celebrated his happiness alone. Akshara asks Abhinav why he is alone in his life. She asks why he didn't married yet. Abhinav says because he doesn't have a surname. He says one girl said yes for the marriage but she was against having kids. Abhinav says to Akshara that he wants to settle a life and have kids.
Priya come and insists Akshara to meet Manish and return back. Akshara decide stay back and think about her future. She convinces Priya to talk with Manish and assure him that she is fine and love him a lot. Abhinav asks Akshara why she didn't accompany Priya. Akshara asks Abhinav to take her somewhere else. She feels sorry for not meeting Mainsh. Akshara think Abhimanyu don't bother than she too will not worry for him. She decides to raise her child alone without Abhimanyu. Akshara regret for not meeting Manish.
Manish decide to file missing complaint against Akshara. Priya tells to Manish that she met Akshara and asked him to return back. Manish worries for Akshara. Parth and Shefali looks for Abhimanyu. They handle drunken Abhimanyu.
Swarna and Suhasini ask Arohi to take care of herself. Arohi assures Swarna. Manish returns back. Abhinav gift mobile to Akshara. They both decide to go to the office together. Swarna and Suhasini learn from Manish that Akshara refused to return back. Manish support Akshara's decision.
Mahima informs Abhimanyu that Manjiri is doing well and they can take her home. She suggests Abhimanyu to consult therapist too. Manish informs Abhimanyu that Akshara didn't return back and it is good both stay separated. Abhinav asks his boss to believe as Akshara will handle the work. Abhinav's boss sends Abhinav on other work. He eyes upon Akshara. Abhimanyu gets Arohi's baby report. He recalls Neil's promise and gets teary. [Episode Ends]
Precap: Abhinav tries to inform Abhimanyu about Akshara and his baby. Abhimanyu refuse to listen. Abhimanyu, Goenkas and Birlas gets stunned learning Akshara married Abhinav.
Also See: