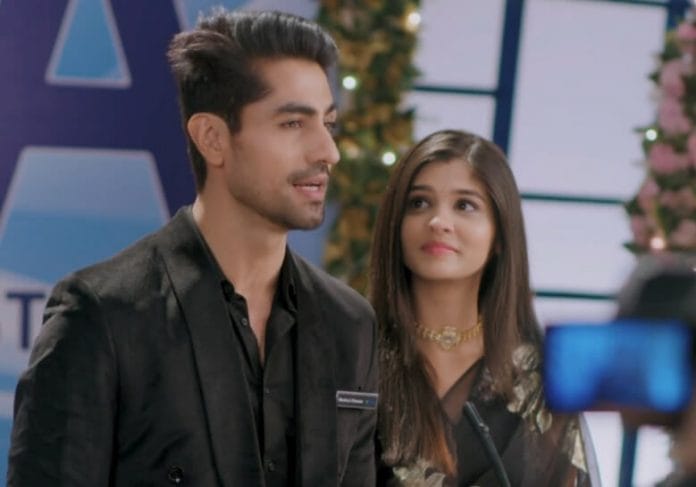 Yeh Rishta Kya Kehlata Hai 4th December 2022 Written Update on TellyExpress.com
In today's episode, Arohi sees Abhimanyu and stand scared. She walks away. Abhimanyu sees Akshara and decide to face her. Akshara goes missing. Abhimanyu looks for Akshara. Akshara runs on road and think about her medical condition. She recalls her past with Abhimanyu. Akshara breaks down. Abhimanyu search for Akshara.
Arohi worry thinking Abhimanyu will not spare her. She regrets revealing truth to Akshara. Neil asks Arohi why she is stressed. He tells to Arohi that Preti is waiting for her. Preti comes to meet Arohi. Arohi feels nausea. Neil asks Arohi if she is not feeling good. Arohi leave the place. Anand asks Manjiri if she has seen Abhimanyu, Akshara. He adds Manish wants to meet Akshara, Abhimanyu before leaving. Manjiri worry if Akshara got upset because of her scolding. She looks for Abhimanyu, Akshara.
Akshara learn a child is missing. She sees car about to hit a kid's pram. Akshara runs to save the child. Abhimanyu chases Akshara. Akshara manages to save the child. Abhimanyu helps Akshara. Akshara asks Abhimanyu to check if the kid is fine. Abhimanyu asks Akshara not to worry as she saved the child. Kid mother takes him from Akshara's hand. Akshara stand shocked. Kid's mother blesses Abhimanyu, Akshara. She says they will be great parents in future. Akshara is stunned.
Neil says to Manjiri and Harsh that he wants to share something with them. Akshara says to Abhimanyu that they can't be parents. She breaks down thinking she can't become mother. Akshara says to Abhimanyu that God cheated her by taking away the opportunity to become a mother. Abhimanyu console Akshara. Akshara asks Abhimanyu to either leave her or say what Arohi told her is not true. Abhimanyu asks Akshara to stay strong. Akshara breaks down. She further asks Abhimanyu why he was bearing the pain alone. Akshara asks Abhimanyu why he didn't shared the pain with her. Abhimanyu says he feared thinking about her breakdown thus didn't disclosed. Akshara feels sorry and says because of her Abhimanyu too can't become a father. Abhimanyu decide to be Akshara's strength.
Akshara cries and Abhimanyu asks her to keep faith. Akshara is shattered. Abhimanyu, Akshara decide to be together to deal the situation. They return back home. Neil discloses to Akshara, Abhimanyu about Arohi's pregnancy. He tells that Arohi is pregnant. Akshara, Abhimanyu stand stunned. [Episode Ends]
Precap: Goenkas and Birlas perform baby shower ritual with Arohi, Akshara. Manjiri says to Akshara that she is waiting for the good news. She adds she can't wait for the day when Akshara will give her pregnancy news. Akshara panics. Abhimanyu asks Manjiri to stop.
Also See: