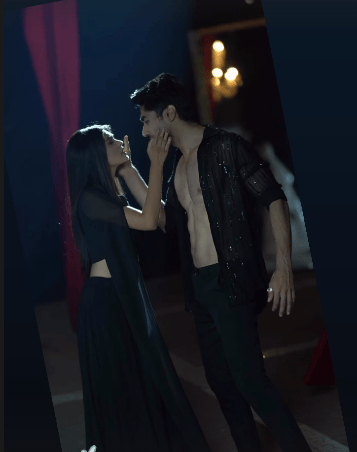 Yeh Rishta Kya Kehlata Hai 4th February 2022 Written Update on TellyExpress.com
In today's episode; Abhimanyu asks Anisha to listen to him. Anisha hangs up the call. There, Harsh informs Birlas that he fired Akshara as by playing guitar hospital can't run. He calls her adamant and says she submitted her resignation. Mahima think Akshara would have gain her power in the house but Harsh is messing it up. Harsh says it is good Akshara left. Abhimanyu over hears the talk and gets furious. He breaks the stuffs out there. Abhimanyu seek Anand's blessing and says he is leaving Birla hospital. Harsh asks Abhimanyu why he keep threatening about leaving the hospital. Manjiri tries to stop Abhimanyu. Abhimanyu asks Manjiri not to stop him as he is tired. He alerts Harsh not to freak out at Manjiri because of him. Abhimanyu says that within 2 says he will leave the hospital. He submit his resignation. Harsh and others stands stunned.
Akshara wait for Abhimanyu's call. She says he might be in the ot. Akshara says she should be ready for this routine as post marriage she will keep waiting for Abhimanyu and latter will be busy at ot. She shy away. Neel informs Akshara about Abhimanyu's decision for leaving the hospital. Later, Akshara sings a song. Abhimanyu finds his peace.
Parth and Neel asks Manjiri to ask Abhimanyu to change his decision. Manjiri find Harsh wrong by disrespecting Akshara. She says she is weak but she won't let Abhimanyu and Akshara go through the same. Manjiri decide to support Abhimanyu and Akshara always until they do anything wrong.
Akshara asks Abhimanyu if he will leave hospital surely. Abhimanyu reveals to Akshara about his childhood. He says he used to dream about becoming doctor. Akshara asks Abhimanyu to rethink upon his decision. Abhimanyu gets adamant to leave the hospital. Ahead, Abhimanyu and Akshara spends a quality time together. Akshara gives a forehead kiss to Abhimanyu. She further asks Abhimanyu is nothing else is troubling him. Abhimanyu tells to Akshara that he has an important surgery. Akshara asks Abhimanyu to leave. She wish for their better future.
Later, Abhimanyu return his id card to Anand. Arohi bumps into Abhimanyu and wish him for his future endeavour. Abhimanyu asks Arohi to treat Akshara in a better way. Abhimanyu share a talk with Anisha. Arohi informs Akshara about Abhimanyu meeting with some girl. She convince her to stalk Abhimanyu. Akshara stands perplexed. There, Anisha stops Abhimanyu from revealing about her to anyone. [Episode Ends]
Precap: Anisha and Akshara bumps into each other. Abhimanyu asks Akshara if anything happened. Akshara gets angry with Abhimanyu for hiding things from her.
Also See: