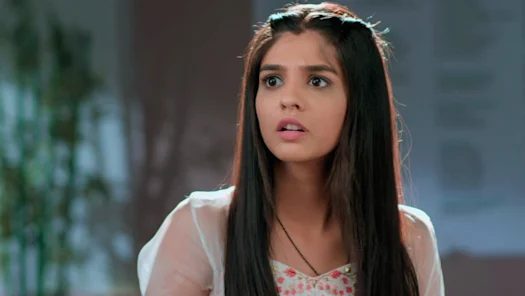 Yeh Rishta Kya Kehlata Hai 5th August 2022 Written Update on TellyExpress.com
In today's episode, Akshara asks Manish why Goenkas are here. Manjiri asks Swarna if everything is fine. Manish asks Birla's to complete their dinner so that they can talk. Akshara asks Manish the reason for their visit. Swarna discloses that they are ready for Anisha and Kairav's alliance. She asks Akshara to gift bangle to Anisha. Swarna and Manish asks Anand and Mahima if they don't have a problem with the alliance. Anand and Mahima give their nod. Akshara gets excited to celebrate Kairav and Anisha's alliance. Abhimanyu asks Kairav and Anisha if they are happy. Anisha says if she wasn't sure then she wouldn't have proposed Kairav. Kairav says his parent's love life was full of ups and down and no relationship is perfect but one makes the relationship perfect.
Abhimanyu asks Kairav and Anisha to think again. Akshara gets excited to perform the ritual. She asks for Suhasini. Swarna tells that Suhasini is not well. She says they will bring Suhasini for other rituals. Abhimanyu decide to check upon Suhasini. He visits Suhasini. Suhasini and Abhimanyu share a talk. Suhasini disclose to Abhimanyu that she is not sure about Anisha. Abhimanyu tries to convince Suhasini to give her nod for Kairav and Anisha's alliance. Anisha and Kairav share a talk. Kairav asks Anisha not to repeat the history else his family will not be able to bear the pain next time. Anisha assures Kairav.
Manjiri asks Mahima if she is fine with the alliance. She says Kairav is very responsible. Mahima says she is worried for Anisha. She add being a mother she wants Anisha get settled. Manjiri asks Mahima not to worry. Abhimanyu manages to convince Suhasini. Suhasini blesses Abhimanyu and Akshara. Akshara asks Kairav if he is sure about Anisha. Kairav says yes. Akshara asks Kairav what he expects from his relationship with Anisha. Kairav says both are different from each other thus complement each other well.
Akshara give her promise to Kairav to be at her side always. Birlas and Goenkas wait for Suhasini. Akshara asks Mahima not to worry as Abhimanyu might be bringing Suhasini soon. Abhimanyu brings Suhasini. Everyone gets happy. Akshara thanks Abhimanyu. Anisha miss Harsh. Anand inform that he was sure Anisha will miss Harsh thus he called him. Harsh come with bouquet. He wishes Akshara a happy birthday. Akshara tells to Harsh that she received his envelope too. Harsh blesses Akshara. Akshara thanks Abhimanyu for making her birthday perfect. She gets excited for Kairav's ritual to begin.
Akshara along with Goenkas and Birla's dance to celebrate the moment. She gets emotional. Kairav asks Akshara to stop crying as he is not bidding adieu and just getting married. Swarna says Akshara and Kairav bond is unique. Later, Suhasini stunned everyone by saying post marriage Anisha can't go to Mumbai. [Episode Ends]
Precap: Harsh inform Abhimanyu that Kunal is visiting them soon. Abhimanyu hugs Harsh. Akshara spots Anisha giving signal to someone. She found her action fishy.
Also See: