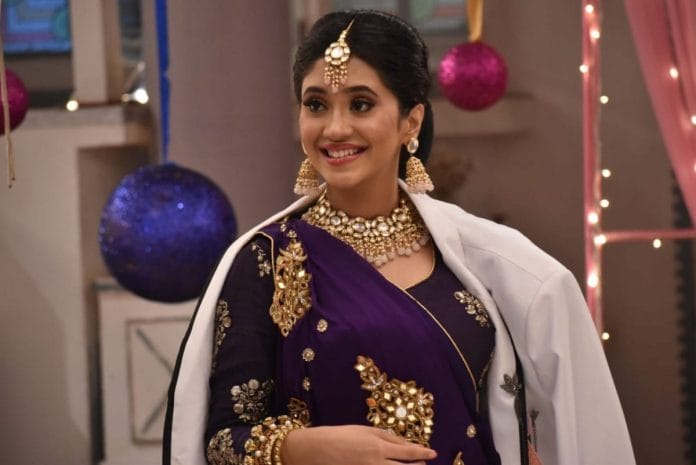 Yeh Rishta Kya Kehlata Hai 7th August 2020 Written Update on TelleExpress.com
Today's episode starts with Kartik meeting Prashant and asking him if Naira met him. Prashant says to Kartik that Naira didn't meet him. Kartik asks him why he is calling him when he himself doesn't want to learn the truth. Prashant says earlier he only asked him to find the truth and now he is close to reach his daughter than he asking him to shut case. Meanwhile, Naira sees Kartik's car and decides to search him. There, Samath and Gayu argue with each other.
Ahead, Kartik from the hospital ward boy learned that his daughter was alive but Leela sold her young. Kartik gets heartbroken hearing about his baby's condition. Naira over hears Kartik's conversation with Prashant and ward boy and goes mad. She says she can't believe this and asks Kartik why he didn't told her the truth earlier. Kartik asks Naira to control himself.
Further, Kartik tells to Naira the truth that their daughter died in the kidnappers arm and ward boy did last rituals of their daughter. Later, Kartik and Naira cries loud. The duos goes back home. Suhasini asks Kaira where were they. Suwarna says that they thought they went to bring gift. Naira says they went to bring gift but didn't got. Suhasini tells to Kaira that Gayu is not well and asks them to perform their special dance which they prepared for her. Kartik and Naira with the heavy heart dances their heart out.
In the night, Naira and Kartik shares a talk with each other. Naira then asks Kartik to plan baby for her, him and Kaira. Kartik asks Naira if she sure. Naira shy away. (Episode Ends)
Precap: Naira's car met with an accident.