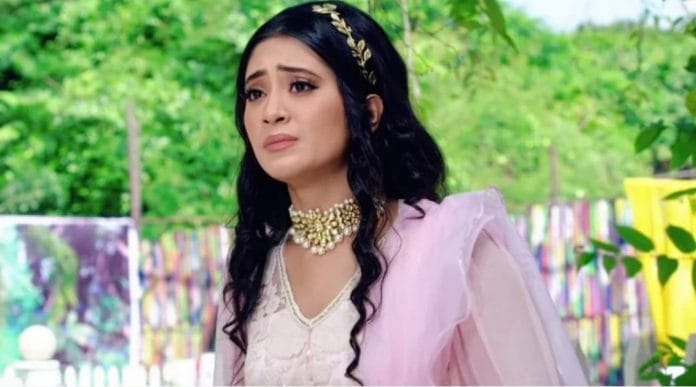 Yeh Rishta Kya Kehlata Hai 8th August 2020 Written Update on TellyExpress.com
Today's episode starts with Kartik and Naira spending time together. They decide from now they will not cry on the past instead will move on for Kairav and their sake. Kaira thinks to bring baby for Kairav.
In the morning, Manish and Suwarna argues over keeping Teez fast. Kartik and Naira tries to convince Manish. Naira says she will make Suwarna's 25th Teez special. Ahead, Kartik shows Naira glimpse of their 25th Teez after Naira questions how they will look in their 25th Teez.
Oldie Kartik and Naira argues like always. Kartik and Naira fight over wearing saree. The duos than dance. Back to reality; Naira and Kartik laughs on their dream. Later, Manish asks Karitk to take business responsibility as he wants to sit back at home. He asks Kartik to go for a business meeting as he is going for the meeting with the person to whom Naira sold his academy. Manish says he wants to return Naira her academy. Kartik gets happy.
Goenka's prepare for Teez. Naira decides to go out and bring essentials. Manish asks Naira to drop him too. Kartik alearts Naira and Manish not to take GP road to meet their destination as road is not safe to drive and accidents happens their frequently. Naira and Manish says they won't take that road.
Here, Suhasini and Surekha pulls Suwarna's leg. Suhasini blesses Suwarna. (Episode Ends)
Precap: Naira's car met with an accident.