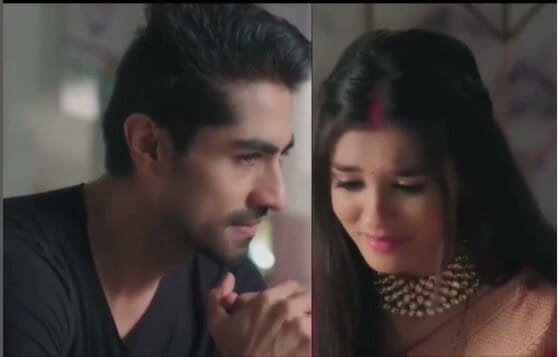 Yeh Rishta Kya Kehlata Hai 9th January 2023 Written Update on TellyExpress.com
In today's episode, Akshara look for way to sell more jams to get a new taxi. She gets a gift from Abhinav. Abhinav sees his photo frame. He thanks Akshara for filling the frames as he was so lonely in the life that he used to sing solo in duet song. Akshara learn Abhinav brought her saree. She confronts Abhinav about spending money unnecessary. Akshara asks Abhinav to return the saree and get him a shoe. Abhinav and Akshara argue with each other. Abhir come and tells to Akshara and Abhinav that he dream of having a separate room. He demands Abhinav to get the one.
Akshara asks Abhir to go inside. Abhir gets angry with Abhinav for not fulfilling his demand. Abhinav gets upset. Akshara asks Abhinav not to fulfil all the demand. Abhinav asks Akshara not to scold Abhir. Mahima, Abhimanyu, Anand, Parth, Rohan and Arohi does meeting. Mahima gets angry seeing Ruhi ruined the important papers. She asks Abhimanyu and Arohi to control Ruhi as she is getting spoiled. Abhimanyu defends Ruhi. Mahima asks Abhimanyu and Arohi to control Ruhi. She further asks Abhimanyu to go to Shimla for press conference. Abhimanyu refuse to go and says Ruhi has an exam. Parth decide to go to Shimla.
Shefali asks Manjiri why they have to visit hospital for regular checkup. Manjiri says because machines are not available at home. Arohi bumps into Shefali and highlight about her swelling. Mahima calls Shefali and asks her to hide the marks with the make-up. Shefali get upset.
Akshara talks with Abhir. Abhir refuse to talk about Abhinav. Akshara tells to Abhir that how Abhinav saved their life in the crisis. In the flashback, Abhinav was seen praying for Akshara and her baby. Abhinav asks God to save Akshara and her baby. He pleads doctor to save both Akshara and Abhir. Abhir carries Abhir for the first time and gets emotional. Abhir gets amazed hearing how Abhinav helped them. Akshara tell to Abhir that Abhinav carried him in his arm for four days as she was too weak. Doctor praises Abhinav for taking care of the newly born. Akshara thanks Abhinav for taking care of her child.
Back to reality; Akshara asks Abhir not to upset Abhinav. She calls Abhinav a superhero. Abhir calls Abhinav super dad. [Episode Ends]
Precap: Neela ma asks Abhinav to marry Akshara. Manjiri asks Abhimanyu to marry Arohi. Akshara asks Abhinav what he got in return of doing favour on her. Abhinav says Abhir is his whole world and he needs nothing.
Also See: