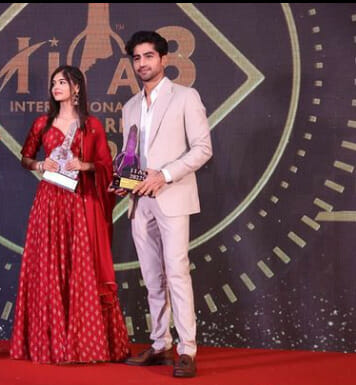 Award functions give an opportunity to the stars to flaunt their best fashion on the red carpet. Actors and Actresses pick the best chic to slay differently and fetch the spot light. Best or worst both types of styling makes the buzz.
From body cons, ball gowns, unique dresses, suiting and shirting; all types of clothing are explored on the red carpet. Such dresses are flaunted in a style to set a statement.
For a change Yeh Rishta Kya Kehlata Hai triology star 'Pranali Rathod' styled herself differently in a lehenga choli. Her outfit received a mixed reaction from the fans. Few of them appreciated Pranali for breaking the taboo by gracing the red carpet in an Indian wear. While, few thumbs down her styling and said it was unfit for the event.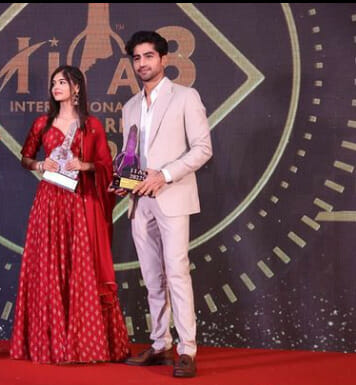 Actress Pranali in an interview with the leading daily confessed she has dressed herself without any fashion stylist help! Isn't it 'AWW'!'
Shoot your take on Pranali's recent styling for an award ceremony!
Talking more about her look, Pranali looked heavenly. Co-star Harshad Chopda rated her look and gave her 100/10. Actor complemented her in beige color suit. Fans failed to take their eyes-off from color-cordinated ABHIRA.
Share with us if you liked Pranali and Harshad's International Iconic Award 2022 look!
Famously known as ABHIRA [Abhimanyu- Akshara], couple Harshad and Pranali bagged Best Jodi Award at International Iconic Award 2022. They thanked their fans for showering love to their on-screen chemistry.
About the show:
Yeh Rishta Kya Kehlata Hai recently witnessed a mishap at Birla hospital. Sanjay put the hospital on fire to avenge Abhimanyu. Akshara and Abhimanyu get stuck in the fire. Later, Abhimanyu managed to save his lady love. Abhimanyu and Akshara both get saved. Goenkas and Birlas decide to give a warm welcome to ABHIRA. Abhimanyu and Akshara was welcomed. They both completed their post marriage ritual.
The future episode of the show will be interesting. Akshara will decide to keep Teej fast for Abhimanyu. In the meantime, Abhimanyu will hide about his hand pain from Akshara. Will Akshara be able to learn Abhimanyu's truth? Will Akshara blame herself for Abhimanyu's condition? Keep watching the show for more entertainment.
Stay tuned with us for more TV serial news and update