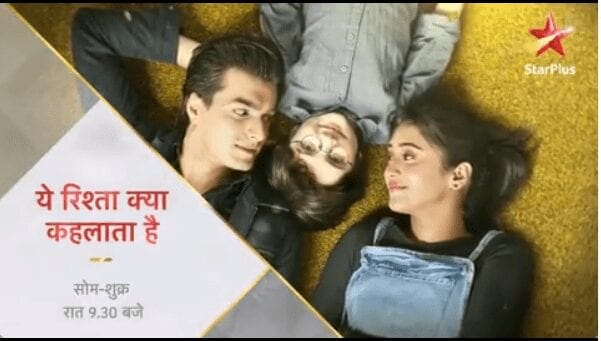 Today's episode starts with Naksh telling to Naira that the delivery man might have parked the vehicle nearby. Naira looks for the man and asks Samarth and Naksh to split in different directions to find him as they have less time left. At home, Manish comes and Kairav inquires him about Naira and Kartik. Manish and Suhasini tells to Kairav that Kartik and Naira is helping the inspector and will come back soon. There, Kartik gets to know that Naira has risked her life for him and gets restless thinking about her safety.
Naira finds the car which she has seen in CCTV. Naksh and Samarth collide and decide to find Naira, as it is risky to roam around at night. The duo looks for Naira. Naira found Vedika's duppata and thinks to search Vedika alone. Other side, Naksh and Samarth looks for Naira.
Naira enters a room. Kartik prays for Naira's safety. A boy goes to Naira and she asks him about Vedika. Boy tells to Naira that Vedika might be hiding there. Akhilesh gets a message from Samarath about Naira missing. He lies to Kartik about Naira missing. Goenka's worry about Naira. Manish, Naksh ask help from inspector to find Naira. Inspector tells to them that he can't find her before 24hrs.
Also, Read in Hindi :-
ये रिश्ता क्या कहलाता है 20 नवंबर रिटेन अपडेट: नायरा ने को वेदिका ढूंढा!
Other side, Kartik insists Akhilesh to call Naira. He further, gets to know about Naira missing. Ahead, Kartik goes for the hearing. Naksh gets angry on media. Kartik ask Akhil to call Naira.
Also, Vote Your Favourite Couple Love Scene :-
Naira comes to the court and announces that she found Vedika. Vedika comes out from the auto. Manish ask Naira how she found Vedika. Naira tells to everyone how she found Vedika. Vedika runs and hugs Kartik. Naira stands stunned.
Precap: Vedika gets scared seeing a man who helped Naira in finding her.