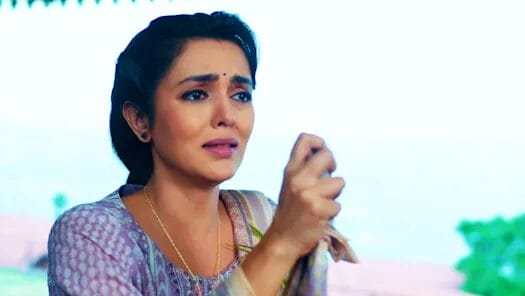 Yeh Rishta Kya kehlata Hai Upcoming Story, Spoilers, Latest Gossip , Future Story, Latest News and Upcoming Twist on TellyExpress.com
Yuvraj will try to abduct Abhira after she slaps him in public.
In today's episode, Abhira spends time with Manish. Manish feeds rum chocolate to Abhira. Abhira shares with Manish that she is jealous of the Goenkas and the Poddars. She tells Manish that she doesn't have a family. Manish learns Abhira has only a mother. Manish fails to recognize Akshara. He accidentally blesses Akshara. Akshara says after 22 years, Manish blessed her.
Akshara fears Manish and Swarna will confront her. She thinks Abhira can't learn the past. Akshara says that for Ruhi's happiness, she stayed away from her family, and now everything can't be messed up. Abhira asks Akshara what she is wondering. Akshara confronts Abhira about drinking. Abhira talks about rum chocolates. Akshara decides to hide Goenka's truth from Abhira. Abhira demands lemon water. She asks Akshara to give Manish lemon water too. Manish remembers Akshara
Ruhi confronts Manish about taking Akshara's name. Swarna says Akshara was their daughter too. Ruhi says Akshara snatched their everything. She asks Manish why he was taking Akshara's name. Manish promises Ruhi that he will forget Akshara. Akshara overhears Ruhi's conversation.
In the upcoming episode, Abhira will slap Yuvraj. Yuvraj will try to abduct Abhira. He will put Akshara on gunpoint. Arman will come to Abhira's rescue. Akshara will demand Arman marry Abhira to protect her dignity. Arman will face the consequences. How the poddars will react to Arman's decision will be interesting to watch.
Stay tuned for the latest news, updates, and spoilers on TV serials.