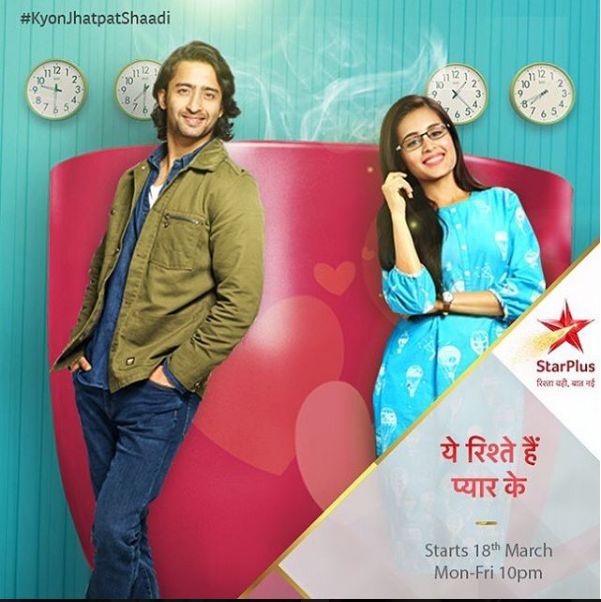 The episode starts with Mishti entering in room and getting surprised seeing a lot of things scattered on the floor. She asks Kuhu what she has done. Kuhu replies that she just did what she has done with her and says that she suddenly became the owner of the house and made her a servant's daughter-in-law. Mishti asks her to mind her language since Parul is Kunal's mother.
Kuhu says that her work in the house is washing dirty dishes and clothes. She is frustrated and blames Mishti for giving back Kunal's company to him to become great in front of the family as consolation price only. She thanks Mishti for destroying her life. She is about to leave but warns Mishti to get out of her life when there is still time and asks her not to think that her tears and anger are her weakness. She leaves.
Mishti picks up the frame Kuhu broke and says that it was such a happy day since Kunal called Parul as mother but Kuhu spoiled it again.
On the other hand Kunal feeds Meenakshi with noodles and parantha saying that she gave them a lot till now and today she should let him do. He is trying to cheer her up and she gets emotional but just then Meenakshi sees the newspaper and gets upset again. Kunal asks her what happened. Nidhi says that in the nees Parul has become heroine and Meenakshi is just standing aside. Meenakshi leaves.
Abir comes back in the room. Mishti indicates the things scattered on floor and says that Kuhu did this. She says that they let her go for mixing the pills and now she broke all their frames. Abir says that they will get new frames. Mishti says that the matter is not about some frames but Kuhu that is like this. Abir says that Kuhu is just childish and immature, also Kunal was like her or even worse. She says that Mishti is intelligent and patient so she needs to show more patience now. Mishti says that she has shown patience with Kunal and Meenakshi because she knows that he knows them better. Abir leaves before Mishti can say anything further.
Meanwhile Kuhu puts bandage on her wounded hand. Kunal asks her what happened. Kuhu says that he shouldn't care since he must be busy taking important decisiom without even informing her. Kunal sits near her and says that they shall discuss but Kuhu says it's too late.
Kunal holds Kuhu's hand and says that he knows he should have talked with her before but he feels awkward whenever he has to talk about this topic. Kuhu says that he gets awkward with her but shares everything with Mishti who asked him to get Parul do the inauguration and he agreed. Kunal says that he talked with Abir not Mishti and with Mishti he just talked about how she dealt with her parents. Kuhu says that he could have talked about that with her too since her real mother is also another one.
Kunal says that their situation is different: he couldn't see her mother being treated like a servant so did this. Kuhu says that he didn't think about Meenakshi though. Kunal says he did. He hugs Kuhu saying that he knows that she can help him out only. Kuhu agrees but asks him to stop taking advices from Mishti since she is the one who did everything through Abir.
Kunal gets frustrated and asks her to grow up. Kuhu says that she knows Mishti returned his company to him but she knows her and doesn't trust her. Kunal asks her why Abir trusts Mishti if she is so wrong. Kuhu takes his father's name and Kunal gets angry. He lies on sofa. Kuhu blames Mishti again.
On the other hand Mishti waits for Abir to come back in room but he hasn't come yet. She sees her painting that
Abir had made and recalls how he used to make paintings and do poetry before marriage.
Abir is seen making a painting and recalling Mishti's words. Parul comes there and says that it seems like it was wrong to reveal the world about her. Abir says that it is not her fault. Parul says that she knew everything would get destroyed when her truth would have come out.
Abir denies that anything like that happened. Parul asks Abir why he looks upset. Abir says that everything is awesome. Parul says that she knows he is lying and asks her not to make her a stranger. She suggests him to take care of Mishti who needs him so he should support her. Abir thanks her.  Mishti sees Jugnu taking blankets and all on roof. Jugnu tells her that Abir asked him to get this on terrace. Mishti is sad.
Mishti goes to sleep in her room. Abir enters and she pretends she has already fallen asleep. Abir thinks that Parul asked him to support her but she is already sleeping with the support of pillow. He lies down next to her. Mishti wonders if she should talk to him. Abir thinks he should talk to her but then says he always talk first. They keep thinking if they shall talk first and then eventually fall asleep.
The next morning they wake up in each other's arms. Mishti tries removing Abir's hand from herself but he asks her not to leave. She says ok and he thanks her calling her "Chaarni". Mishti pulls his hair and he wakes up screaming. She blames Abir for taking someone else's name while sleeping. He says that he must be saying "Chorni" only. She argues. He blames her for increasing their last night fight. Mishti says that it was him who wanted to go to sleep on roof. Abir apologizes and says that he was there to fix everything. He shows her the frames he has fixed.
Mishti says that he is just ignoring that the glass was broken and also the one who had done it. She goes in the washroom. Abir asks her not to let Meenakshi win. Mishti says that they are losing.
Meanwhile Shaurya tells Rajshri that Varsha hasn't eaten anything since yesterday. Rajshri asks him if her health is not well. Jasmeet says that she is just tensed for Kuhu. Vishambharnat asks her what she is trying to say.
Jasmeet says that if people get to know that Kuhu is not a Rajvansh then problems may happen and Mishti could even throw Kuhu out of the house too. Vishambharnat says that she hasn't understood how Kunal and Abir love each other and won't let the family get broken like this. Jasmeet says that he is forgetting that Kunal is not even part of that family. Varsha hears that. Rajshri sees her and says that she knows Mishti doesn't think that Kuhu and Kunal aren't family and she is sure Abir will keep the family united.
Nanu asks Parul to bring chai. Nidhi is in kitchen and says that breakfast is on way. The rest of family comes there too. Kunal asks his breakfast. Mishti says she will make. Kuhu says he is her husband so he will make but Kunal asks Mishti to make.
Kunal sees Parul. Everybody gets shocked. Nidhi says that if Parul is there then who is in the kitchen.
Meenakshi is in the kitcheb. She turns around. She is wearing servant's clothes. Everybody gets shocked.(Episode ends)
Precap: Abir and Kunal get kidnapped. Mishti and Nidhi read the news of kidnappings happening. Mishti tries calling Abir and Kunal but their phone is switched off. She wonders if they are in problem.