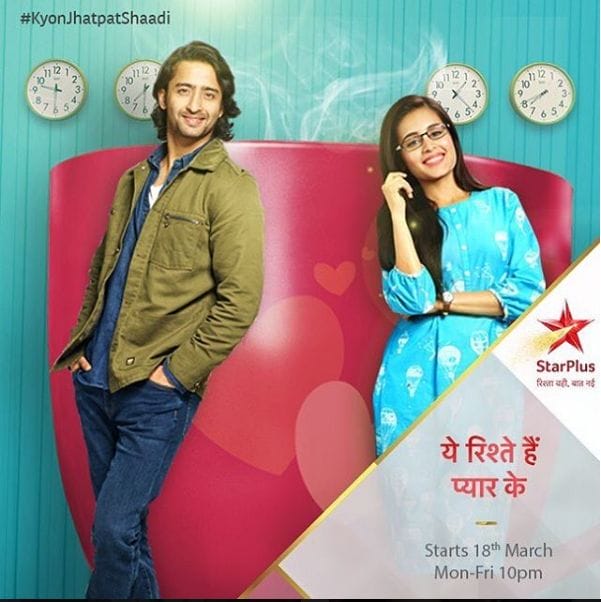 Yeh Rishtey Hain Pyaar Ke 3rd April 2020 Written Update on Tellyexpress.com
The episode begins with Mishti meets Abir to give the files and shocks knowing he bought mobile for him. Abir says he forwarded one step and asks her to do the same. He says now he has mobile if anyone wants to talk with him then they can.
One flower vendor comes there and asks Mishti to buy flowers and seeing that flowers Mishti recalls Kunal's words. Abir curses the flower vendor in mind and buys the flowers from him when Mishti denied buying. Mishti leaves from there after giving the file to him. Because of Rajshri Mishti agreed to go with Abir to continue the work they started together because it's for good reason.
While going for NGO work Mishti gets irritated because Abir was kept talking. Mishti says boys always break girls trusts. Abir says not every boy are like that. She says when friends lies it hurts the most. Abir says when friends apologize heartily then they should forgive.
Abir gets happy knowing Mishti cares for him and didn't left leaving him alone. Mishti says she was so afraid because of darkness and she was alone too. He says still she didn't left leaving him. She asks where he went. He ignores her question and gives the flowers to her saying he can't drive scooty with one hand. She takes the flowers from him.
Kuhu was dancing in dhaba and stops seeing Kunal. Abir and Mishti too dances while doing work. Abir says shayri to Mishti. Mishti recalls her moments with Abir listening him. Abir was about to confess his feelings to Mishti but Kunal and Kuhu comes there. Kunal says one should not return the gift which gifted by friends. Abir says his brother Kunal and Mishti's sister Kuhu looks so good together.
Abir dreams of Kuhu and Kunal dancing on isqh wala love song. He dances with Mishti too in his dream on same song. Mishti asks him to come out of his dream and says she too saw what he saw and says Kunal and Kuhu looks good together. Mishti gets hurt seeing that Abir gets so angry seeing that and fights with the goons.
Episode ends.