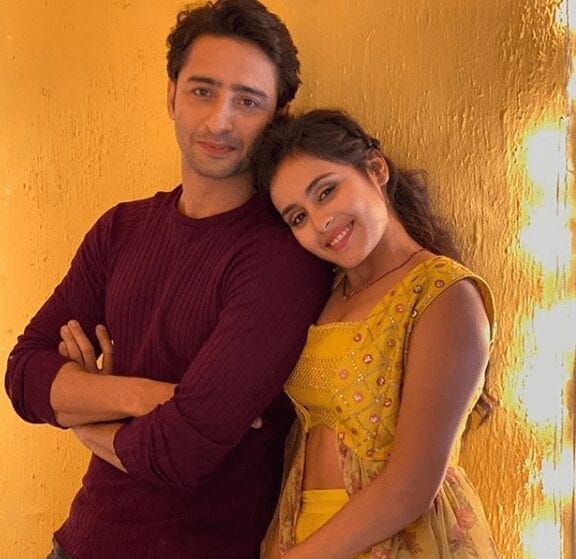 Yeh Rishtey Hain Pyaar Ke 3rd October 2020 Written Update on TellyExpress.com
Today's episode starts with Meenakshi saying she has to alert Kuhu so that she doesn't reveal anything to Abir. There, Abir feeds noodles to Kuhu and praises her. He says she is selfless and is doing big sacrifice for him and Mishti. He quotes surrogacy has become a business now. Surrogates nowadays ask money and property in return. Kuhu feels uncomfortable hearing Abir. Abir adds she is selflessly helping them which are praiseworthy. He asks Kuhu he wants to know why she said yes to surrogacy when at first she said no. Kunal interrupts and asks Abir to stop questioning Kuhu. He asks him why he has problem with her.
Kuhu asks Kunal to take her out from the room. Abir understands something fishy. There, Kunal brings Kuhu's favorite sweet. Mishti and Abir watch them from far. Further, Meenakshi comes and lashes out at Kunal for being irresponsible towards business. She fire Kunal from the recent business deal. Kunal leaves the place. Meenakshi alerts Kuhu to get on the track else she will throw both Kunal and her out from the house. Abir watches Meenakshi and Kuhu from far and thinks why Kuhu is scared so much.
In the morning, Meenakshi plays sitar and Abir guitar. Abir come to Meenakshi and says he is soon going to get happiness of his life. He says he wishes she didn't have spoilt it with her some lie. Meenakshi stands shocked.
Here, Mishti comes to Kuhu and tries to end the fight. She asks Kuhu if she can come along with her for sonography. Kuhu misunderstands Mishti again. Parul says she will bring videos and pictures from her.
Later, Abir learns Meenakshi has made a deal with Kuhu. She thinks how he should inform Mishti about the same. Meanwhile, Mishti orders teddy for upcoming baby.
Ahead, Meenakshi asks Mishti if he is going to her mother's house. Mishti says yes for time being. Meenakshi don't allow Mishti to do that. Abir interrupts and says they are Parents and they can carry him to anywhere. Meenakshi argue with Abir. Abir says to Meenakshi that he won't take baby to Maheswari's but in return what she will give him. Money or cash? Mishti says to Abir baby is not business deal.
Abir reveals that Meeanakshi did deal with Kuhu for surrogacy. Mishti stands shocked. Meenakshi says he don't know the full truth. Abir says he has proof and shows her the property papers. Meenakshi says Kuhu forced her. Abir refuses to believe Meenakshi. Mishti faints seeing the deal papers. (Episode Ends)
Precap: Kuhu reveals to Kunal that she said yes for surrogacy for his rights. Kunal stands shocked.